Why is there mold in my apartment air vents?
Why is there mold in my apartment air vents?
For many who live in apartments mold can be a frustrating thing to deal with. First of all, it is usually in areas that people cannot reach to clean, (within air ducts with vent covers that run from room to room for instance). Or, within the fan coil unit in your living room that remains covered with a high-strength metal cover which, due to the presence of a high electrical current, should not me touched by an occupant anyways.
Should I be worried about mold in the ducts themselves?
Your air-conditioning system and the interior of your air ducts is where mold lives. The interior of your fan-coil system is the perfect area for mold to start growing where it then flourish throughout the duct system in your home.
And the presence of mold within your apartment should be addressed…it is not healthy to breath. It is particularly dangerous to small children and older folks. You should call a professional mold remediation company, like ours, to help address the issue professionally. You will need to also contact your Landlord once you have engaged a company to inform them of the potential costs as well. Sometimes we see Landlords engage a general contractor or a duct-cleaner to deal with the issue themselves however I urge you to reconsider. It is not the correct way of addressing issues…you should use a certified company to do the job properly instead of using unqualified individuals to save money.
https://www.angi.com/articles/how-do-i-know-if-i-have-mold-my-air-ducts.html
Why did mold start in he first place?
So the main culprit in all of this is your fan-coil unit. It contains the perfect environment for mold to grow…water, organic material, (like dirt and dust), and warmth.  There is a lot of water that is created when you have cool air coming out of your vents and it is so important to insure that the drain pan inside the unit is not clogged because if water builds up here your fan-coil unit becomes a large mold source
How do I control and stop the spread of mold?
Typically we recommend the following;
Keep your fan-coil filter clean, (it is located on the front of the fan-coil system).
Every year have the unit checked by an impartial outside HVAC inspection service like Maple Leaf Mold Inc. We will provide you with an unbiased assessment of your apartments HVAC distribution system and fan-coil unit.
The interior of the fan-coil unit usually has a black fiberglass duct liner. Have this area vacuumed with a HEPA vacuum system while this area is under containment. Then the system should be disinfected throughout the apartments dust runs and then locked down with an encapsulant.
Cycle a proven disinfectant through the system followed by an encapsulant,
Review the fan-coil unit and make repairs / replace parts where required. Most importantly is to insure the drain pan is draining properly.
Review below the following link to another of of earlier posts dealing with this issue.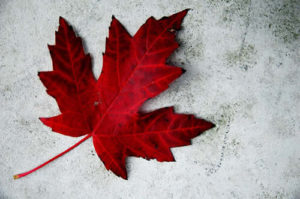 Maple Leaf Mold Inc. is a certified  mold / asbestos removal and biological disinfection / air analysis company located in Toronto that uses certified IICRC technicians for all testing and remediation projects.
We are a professionally licensed firm experienced in testing, verifying  and removing Mold / Asbestos / Lead and other environmental contaminants as well as providing disinfection services to control and kill biological contaminants.
Call 416-254-7256 to talk with us about your issue anytime.