The Danger of having Lead Paint in your Home
The Danger of having Lead Paint in your Home
The danger of having lead paint in your home is a significant concern…and todays New York Times article, https://www.nytimes.com/2023/07/12/climate/epa-lead-dust-homes.html continues to drive home the importance of having it removed from your living environment.
The articles stresses the Environmental Protection Agency's concern over unsafe levels of lead even from simple exposures to touching lead paint walls of breathing in dust from old paint in the home.
Lead and its history of health concerns
As of 1978, when the use of lead was discontinued in a number of products across North America, (leaded gas and lead paint being two such products), lingering health impacts across society continue to be felt.
Lead contamination from lead pipes / paint, food containers with lead traces, when it is burned / recycled / stripped or smelted has affected thousands. Lead, being defined as a heavy metal, accumulated in your blood and does not leave the body over time…it affects kidney, bone, blood, liver and brain activities. Its effect on children is particularly concerning, having been identified as the leading culprit behind learning and other health related issues.
And the obvious solution is prevention through the removal of lead proactively and aggressively before it impacts family members.
Lead Abatement
We are fully trained addressing the removal of lead in your home or business. We are experienced trained professionals ready to remove lead quickly and safely. Don't risk the health and safety of your family, https://mapleleafmold.ca/general-contract…r-damage-suspect/
Maple Leaf Mold Inc. is fully-qualified to remove lead paint from homes and buildings in Toronto and the GTA.
Lead-based paint is a common building material in older buildings. Any building that is older than 1978 should be tested for lead. If lead is found in your home or building it should be removed as soon as possible.
Getting a professional to remove the lead paint for you is vital, as the process requires expertise and constant care. That's why you should call Maple Leaf Mold Inc. if you know or suspect your building has any lead content in the paint. We provide all lead testing and removal services you will need…call us today if you are concerned.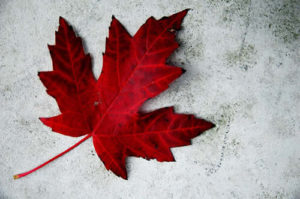 Maple Leaf Mold Inc. is a certified  mold / asbestos / lead removal and biological disinfection / air analysis company located in Toronto that uses certified IICRC technicians for all testing and remediation projects.
We are a professionally licensed firm experienced in testing, verifying  and removing Mold / Asbestos / Lead and other environmental contaminants as well as providing disinfection services to control and kill biological contaminants.
Call 416-254-7256 to talk with us about your issue anytime.