Do you have condo mold growing and maybe don't know it?
Many people who live in condo units don't know they are exposing themselves to condo mold.  Chance are, the unit you live in has what is called a, "fan-coil unit", (it usually sit flush in one of the walls of your condo). It is this unit that supplies heat and provides cooling when needed, (https://mapleleafmold.ca/what-are-you-bre…ng-in-your-condo/)
The air quality of your condo is directly impacted by the condition and cleanliness of this unit.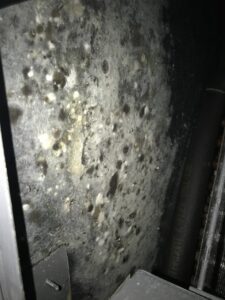 What types of problems should I be concerned with?
It is a known fact that 21% of people are susceptible to developing allergies, (https://mapleleafmold.ca/mold-and-allergies/), asthma, and other conditions because of mold spores in the air they breathe. If you live in an apartment or condo your heating / air conditioning systems are crucial to supplying you clean, mold free heat and cooling on a regular basis. However, people do not realize that mold growth in the cooling coil, in the heart of the heating and a/c system, is usually the root cause of mold growth.
How should this issue be addressed?
Maple Leaf Mold Removal are specialists in removing condo mold, (we're voted Best of the Best mold removal company three years in a row on Homestars too!), and do it very well. We are a mold removal company with certified mold removal technicians as well as experienced HVAC refurbishment technicians.
A full cleaning / mold lockdown cleaning of your HVAC fan-coil-type forced air heating and cooling system unit is required in most cases. This includes disinfecting a locking down supply and return ducts as well as HVAC main units that have become heavily impacted with dust/dirt and mold growth.
We set up a fully isolated area around your HEPA unit. His isolated area prevents any of the mold contaminated materials we may remove don't get into the rest of your home while we work. This area essentially becomes a negative air space so that the air moves towards this area and is vented outside.
We review the internal condition of your duct system and main HVAC unit to determine what dirty, damaged interior duct liner needs to be replaced or cleaned and remove / replace where required.
We HEPA vacuum out the main unit and in each duct with our portable air duct cleaning equipment designed to specifically reach difficult areas internal to your HVAC unit.
We clean, disinfect and lockdown the main blower motor assembly, heating / cooling coil, condensate and overflow pan and internal wiring / harnesses.
professionally apply a botanical disinfectant through the system, (we use a disinfectant product called Benefect Decon 30 which is safe for use around children, pets and food as well), in a very specific manner that our technicians are trained in.
We then apply a lock down product that literally locks down the mold spores we just killed inside your system, (lockdowns must be done to hold down the dead mold spores because it has been proven that even dead or dormant mold spore can cause medical issues).
Why Maple Leaf Mold Removal and not a regular HVAC maintenance company suggested by your property management company?
Usually we find that HVAC maintenance companies typical may know how to maintain a unit well from a mechanical standpoint but not from a biological standpoint. This is a key point…
We understand both…we have trained IICRC technicians, (https://iicrc.org/), as well as skilled HVAC NADCA air system cleaning technicians, (https://nadca.com/nadca-certifications), who provide top level service in dealing with your specific issue. We also provide multi-unit inspection services that can be done quickly because we operate with multiple crews across the City, (ask us about our multi-unit discounts too!).
We are responsive and professional, carrying general liability insurance and are certified with the WCIB.
We're also Number One as a mold removal company according to Home Advisors / Homestars! https://homestars.com/companies/2899941-maple-leaf-mold-removal
What would be my first steps in order to get this potential issue looked at?
Call us! We can arrange an inspection to suit your schedule and serve the entire GTA.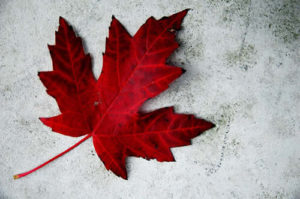 Maple Leaf Mold Inc. is a certified  mold / asbestos removal and air analysis company located in Toronto that uses IICRC technicians for all testing and remediation projects.
We are a professionally licensed firm experienced in testing, verifying  and removing Mold / Asbestos / Lead and other environmental contaminants as well as providing disinfection services to control and kill biological contaminants.
Call 416-254-7256 to talk with us about your issue anytime.