Should I remove mold myself?
What do we get asked the most?
There are two questions that stand out among all the rest that we've received over the years and it's about whether or not can I clean up the mold I see in my home and / or should I hire someone to do this for me.
We understand that if you look out there for direction you're probably going to find 15 different answers to this so let's look at this in a little detail.
Identify the Source of Moisture that has cause the Problem first if you can.
Before you can do anything you should identify where and what is the source of the moisture that is causing mold to grow in your home, (mold needs moisture to grow as well as organic material). Here are the primary ones you should be looking for;
A leak from a toilet / vanity / sink / dishwasher / faucet / washer.
A roof leak
A humidifier leak
Insufficient ventilation, (for instance no exhaust ventilation in a shower of one that doesn't work
Condensation
Foundation cracks / failure
Windows that haven't been installed properly / sealed properly.
The Next Step
Before dealing with your mold issue you need to deal with your moisture issue first. This means calling in a plumber for any leaks, opening your windows slightly to reduce condensation, adding a fan to your shower and / or having your foundation looked at for cracks / grading issues / waterproofing issues. Remember, if you don't address the source first your mold issue will return guaranteed.
What do I do if I can't find the source of moisture?
Look for stains on a ceiling, a puddle in the basement or mold growing around a very specific spot. Look around that area and you should be able to find the source. If not give us a call and we'll help you understand where else to look…we'd be glad to help!
So now we look at whether you should take care of this or give us a call.
The easiest way to understand if it's something you should do is measure the area. If you have 8 sq. ft. of visible mold of less in one area of your home you can go ahead and remove it yourself. You can go ahead but use a product like a Concrobium brand mold disinfectant available from a Home Depot or Lowes. There are retail version of the types of products that we use in commercial applications so find those if you can and please follow the instructions. Remember, if you're going to do it yourself it can be risky to you and your family if you don't take proper precautions. Keep everyone away while you are working, particularly the young, the old, a pregnant family member or anyone with a depressed immune system. Where the appropriate personal protective equipment and follow the manufacturers directions.
Should you find more that 8 sq. ft. in your home we recommend you give us a call to address it. Above 8 sq. ft in area and more than one area in your home and you've got a serious problem.
How to select a mold removal company
Well, a number of factors should be looked at;
IICRC registration – The top certifying body in Canada and the U.S is the Institute of Inspection and Restoration Certification. Is the company that you are dealing with certified? They should be…it is your guarantee that the removal of mold will be done according to certain standards and guidelines.
Experience – Has the company been in business long?
Equipment – Does the company use FLIR infrared cameras, top of the line HEPA Air scrubbers?
Insurance – Is the company insured?
Recommended Approach
Remember, mold is a contaminant that may cause health issues. The most important thing here is to do what's best for you and your family's health.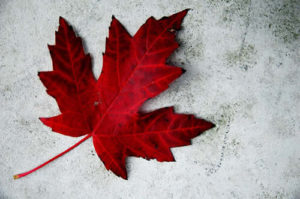 Maple Leaf Mold Inc. is a certified  mold / asbestos removal and biological disinfection / air analysis company located in Toronto that uses certified IICRC technicians for all testing and remediation projects.
We are a professionally licensed firm experienced in testing, verifying  and removing Mold / Asbestos / Lead and other environmental contaminants as well as providing disinfection services to control and kill biological contaminants.
Call 416-254-7256 to talk with us about your issue anytime.