Insurers are becoming concerned about mold claims
Warmer, wetter weather contributing to more mold claims
There has been a noticeable uptick in the amount of mold claims made by homeowners against insurance companies in Canada and in the United States. So much so that Insurance companies are becoming concerned that the claims amount of claims could overwhelm them and adversely affect their business.
One adjuster candidly stated, "If you thought asbestos was a huge problem for us mold claims are going to make this look small".
In Texas, several insurance companies have asked the state to allow them to drop mold coverage from homeowners' policies, (several hundred homeowners showed up at a public hearing on the issue held by the Texas Department of Insurance). In Canada some policies will cover damages but only if it can be linked to an actual loss that was covered and the mold is a result of that loss (for example – water damage causing mold).
Earlier this month, a Texas jury awarded $32 million to a woman for what mold did to her 22-room mansion and the mental anguish she went through. The insurer she sued, Farmers Insurance Group, was among the companies seeking relief.
Insurers concerned of the direct, proven links to health problems
Toxic mold is in hundreds of thousands of homes and offices and schools across the Canada. The term refers to various strains of mold that are blamed for an ever-expanding list of ailments, ranging from sinus infections and headaches, to chronic fatigue and even short-term memory loss.
"We know that mold can do these things," said a professor at the Harvard School of Public Health. "We know it from animal studies. We know it from clinical studies and occupational settings."
Mold usually grows in damp places: behind walls and under floors — wherever there are wet materials it can feed on. In sitting water, some molds can grow in just 24 hours.
Drastic Measures
Toxic mold has even forced people to desert their homes.
In Eugene, Ore., the O'Hara family's home became so infested with mold that they asked the local fire department to burn it down. They figured that it would be cheaper to rebuild from scratch than try to eradicate the contamination.
"We've got a lot of fond memories of it being our home," said Mark O'Hara. "Now it's just basically a house that poisoned my family."
Doctors had attributed the family's nosebleeds and headaches to mold in their home.
Check your coverage
Is it no wonder that Canadian insurance companies that offer a basic homeowner insurance do not include damage caused by mold growth?
Mold is usually a result of water damage, but when it occurs slowly over time due to a leak, whether detected or not, your home insurance won't cover the cleanup. Mold can be very expensive to get rid of, so it's vital to stay on top of any leaks and clean up water damage promptly. If you have water damage get it professionally addressed before mold can set it. Mold is best avoided or dealt with promptly when it appears, as it can spread and become a very large problem very quickly.
Every insurance company is a little different and what is included or excluded on your policy depends on their rules as well as the type of policy you have. It's important to be aware of all exclusions on the policy and to prepare yourself by purchasing additional coverage to fill the gaps where needed. Read all of the fine print on your policy so that you aren't surprised by an exclusion once it's too late.
From Slaw about Water Damage and you Home Insurance
BrokerLink Blog on What's covered re; Water Damage and Insurance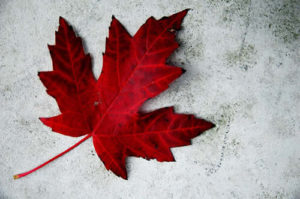 Maple Leaf Mold Inc. is a certified  mold / asbestos removal and biological disinfection / air analysis company located in Toronto that uses certified IICRC technicians for all testing and remediation projects.
We are a professionally licensed firm experienced in testing, verifying  and removing Mold / Asbestos / Lead and other environmental contaminants as well as providing disinfection services to control and kill biological contaminants.
Call 416-254-7256 to talk with us about your issue anytime.