What should I do if I rent and find mold?
What should I do if I rent and find mold?
We receive calls on a regular basis from people who rent an apartment or home that will have mold. So what should I do if I rent and find mold?
The size of the contaminated area matters
The size of the contaminated area determines your first step.
If it is a small area, (usually smaller than 3'-0" x 3'-0" in coverage), it can be addressed by purchasing a mold control / mold removal product such as Concrobium Mold Control. Just follow the manufacturer's instructions / directions and apply in the area where you see the mold.
Remember, always wear personal protective equipment when applying the product, (such as a half mask with P100 filters and nitrile gloves), and keep people / pets away from the area until dry.
If the area is larger, (over 9 sq. ft.), we recommend you call us to address.
Reasons for mold growth
The reasons why you have mold growth is because mold needs three things to grow; moisture, organic material, (such as paper, cardboard, wood, etc.), and warmth. It is finding these three in your home.
The good news is that if you eliminate one of those three you can control mold growth. We find controlling moisture to be the key first step.
If you do not eliminate one these three things mold will return.
Is hidden mold making your sick? See below;
Why such I care if mold is growing in my apartment?
Most people are not sensitive to the effects of mold spores when breathed in. However, 20% – 24% of people are sensitive to it.
For these people their reactions are dependent upon;
1) Their age, (pregnant women, elderly, babies and young children are at a higher risk)
2) How long they stay in an apartment or home on a daily basis
3) People's general overall health; – people with upper / lower respiratory illnesses, (including Covid-19), weakened immune systems, and / or chemical sensitivities
So, who can help me? What should I do if I rent and find mold?
Know that the Ontario Residential Tenancies Act, Part III deals specifically with a Landlords responsibilities
Landlord Responsibilities
Landlords are required to repair and maintain their apartments for habitability. Ontario's Residential Tenancies Act Part III, for example, stipulates this. If neglected leaks lead to mold, you may get a legal authority to find the landlord responsible for the condition and its remedy
Tenants Responsibilities
If the tenant has been found to be creating the conditions for high humidity, (for drying clothes indoors, excessive boiling of water and not venting adequately), and poor air circulation, (blocking vents), then you may be found responsible for the mold contamination. In essence, if a tenant leads a lifestyle that encourages mold growth they will be found responsible. Further, tenants should identify conditions to the Landlord that may lead to mold and landlords should act promptly to keep properties free of mold.
Air Quality Guidelines
Health Canada requires moisture to be addressed within 48 hours of a leak in order to prevent mold growth
https://www.canada.ca/en/health-canada/services/air-quality/residential-indoor-air-quality-guidelines.html
Lease Terms
Review your lease as there may be clauses inside the agreement that are specific to mold. The Landlord may have included wording that holds them completely free of responsibility should there be mold growth. However, know that judges have frowned upon this tactic when presented in court.
Testing for Mold – What is the purpose other than seeing what I'm breathing?
Tenants have legal rights to force a Landlord to deal with the habitability of their rental units. Bring mold related issues such as visible mold, leaky pipes, water issues, etc. right away and in writing if you feel it is necessary. https://www.ontario.ca/page/renting-ontario-your-rights
The important thing is to document each occurrence of mold and when you let the Landlord know.
Make sure you have photos, e-mails, texts, copies of letters and actual samples of mold.
Consider having an Air Quality test done
Mold is a significant health problem that can have last negative health effects for people.
An air quality analysis report is also a good way of scientifically showing what is in the air that you and your family are breathing. These tests will reinforce your demands, just in case the landlord decides he'd rather not get around to addressing the matter.
We at Maple Leaf Mold Inc. have completed hundreds of mold inspections and indoor air quality tests. We are licensed IAQ2 certified Indoor Air Quality technicians, something few other companies are in Southern Ontario.
And if the Landlord decides to address mold in your home please insist they are done by a certified IICRC firm,(https://www.iicrc.org/), because mold must be removed correctly or cross-contamination of your apartment or home may occur. Each certified person / firm will have a registration card to prove they are a member in good standing and follow strict mold removal guidelines, (ANSI / IICRC S520 protocols and guidelines). See the following for a length article we published on the processes required to remove mold properly;
Who should I contact to discuss this issue if my landlord refuses to help me?
Toronto Public Health, Toronto Health Connection (416) 338 7600
Canada Mortgage and Housing Corporation 1 (800) 668 2642
Ontario Landlord and Tenant Act (416) 585 7041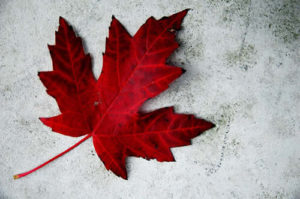 Maple Leaf Mold Inc. is a certified  mold / asbestos removal and biological disinfection / air analysis company located in Toronto that uses certified IICRC technicians for all testing and remediation projects.
We are a professionally licensed firm experienced in testing, verifying  and removing Mold / Asbestos / Lead and other environmental contaminants as well as providing disinfection services to control and kill biological contaminants.
Call 416-254-7256 to talk with us about your issue anytime.