Is hidden mold at home making you sick?
Is hidden mold at home making you sick?
Except for an occasional asthma flare up, Caitlin Murray is a healthy, happy 5-year-old, who loves doing artwork. But three years ago, she was terribly sick, and no one could figure out why.
"She would have terrible headaches and her face was swollen and she'd throw up sometimes for seven to 10 days," Jill Murray, her mother said. "They tested her for cystic fibrosis, for leukemia, all kinds of diseases and they couldn't find anything wrong with her.
Caitlin said it was a terrible feeling. "I was like really, really sick," she said. "I was feeling like I was going to die in a few days."
Her mother had a gut feeling that whatever was making her daughter sick was in their Pennington, N.J., home.
"We started working with the head of the diagnostic center at Children's Hospital Philadelphia," Jill Murray said. "He said 'Try it. Leave your house. That's the only way you'll know.' "
A Scary Find
In the basement, Murray checked inside a crawlspace. There was mold everywhere.
"And with that we just got out," Murray said. "We literally took the shirts on our backs and left."
Caitlin's suffering went on for three years before the girl finally felt better. The Murrays' experience is not unique. Because modern homes are more tightly sealed for energy efficiency, water — which mold needs to survive — gets trapped inside.
Modern building materials like wood, drywall, wallpaper and fabric are appealing food sources for mold, while building technologies such as synthetic stucco can leak and trap moisture inside. Home appliances including clothes dryers and dishwashers also generate water vapour, again creating the type of environment that mold can thrive on.
Concerns About Toxic Mold
"Mold spores are everywhere," said Robert Offenbacher, President of Maple Leaf Mold Inc. "They're in your house, in your attic, on the street, in your living room, in your kitchen. It's a question really of how much and what species." 
And some molds are worse than others, said Tom Kelly, a director of the indoor environments division at the federal Environmental Protection Agency.
"There are a relatively small number of mold species that have been identified as producing a kind of toxin called mycotoxin," Kelly said. "What's not clear is whether they are toxic to human beings."
Some industry experts say there's growing evidence that they may be.
"We certainly are beginning to see strong indications that the so-called toxic mold can make you very ill," Hamilton said.
Whether some molds are more dangerous than others is just one of the questions researchers like Dr. David Zhang, a research biologist at New York's Mt. Sinai Medical Center, are trying to answer. There are more than 100,000 mold species, and about 50 are considered toxic. He has invented a DNA-based technology that spotlights the bad ones.
Scientists and doctors do agree on one thing: about one in three people can have allergic reactions to mold. For asthma sufferers who are very young, like Caitlin, or elderly, mold can trigger much more serious problems.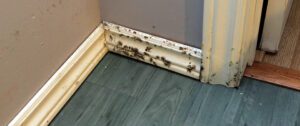 Destroying Home Values
The fungus can affect more than just health. Dan Sitomer, an attorney specializing in mold litigation, says it could destroy the value of your home.
"For the moment in time that that building is viewed as a problem its value goes to zero," Sitomer said. "The litigation is so aggressive and has multiplied so quickly that it has frightened the insurance industry. The damages can include almost anything. Pain and suffering, negligence, the claims go on and on."
Most insurance policies do not cover damages related to mold, according to Gordon Stewart, president of the Insurance Information Institute. "In 44 states, mold is excluded, unless it is the direct result of a peril that is covered," Stewart said. For example, some insurance companies do not cover mold, but do cover water leakage, which can cause mold to grow.
Meanwhile, articles about mold — like one in the magazine Redbook headlined "It's Invisible. It's Deadly. And It's in your home" — have made many homeowners nervous. With unanswered health questions, the looming risk of litigation, prospects of nose-diving property values and no insurance safety net, what's a homeowner to do?
Experts agree on one thing: If you've got mold you need to get rid of it. More importantly, you need eliminate the cause.
"We say: 'Find the moisture, eliminate the moisture, clean up the mold,' " Kelly said. "Come back a month later, make sure it's still gone."
It is possible to have mold and not know it. If you can't find it yourself, a "mold dog" may be able to help. Jason Earl, a mold inspector works with a mold dog named Oreo. In the same way dogs can be trained to detect drugs and explosives, Oreo can find mold, he says.
Tracking Mold in Your Home
How does mold get into houses? Mold is everywhere, in the air indoors and out. To reproduce, mold generates spores (seeds) that become airborne. These spores can remain dormant for 50 years or more.
They become active when they come into contact with moisture and food. Where there's mold there is always water. Mold colonies develop which, in turn, release more spores into the air. How do you know if you might have mold?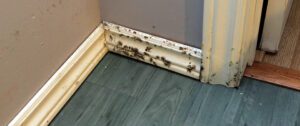 Visual Signs:
Surface mold. Signs of water intrusion (discoloration, peeling or bubbling paint, bulging walls or ceilings). Water intrusion (broken pipe, flooded basement, roof leak, etc.) that wasn't completely dried out within 24 – 48 hours. A musty smell.
Persistent physical symptoms (sneezing, runny noses, red eyes and skin rashes) that seem to lessen when the sufferer is not at home. If you see mold on the walls or floors of your home, and it's less than a 3-foot by 3-foot patch, clean it using bleach and water, and let it dry completely. If you see any spots larger than that, contact an industrial hygienist. (Try the American Industrial Hygiene Association at aiha.org for a referral.)
When should you consider a mold inspection?
When there is a musty smell, but you cannot find any visual evidence.
When there is visual evidence and you need to determine the extent of infestation and damage.
When there is no visual evidence or smell, but a member of the family has persistent symptoms (sensitivities vary by individual). 
When you need help locating the source of the water that's causing the mold.
When you're buying or selling a home.
When you need a formal plan to remove the mold and repair the damage.
When you need someone to supervise mold removal and repairs.
How do you select someone to remove the mold and fix the damage?
Look for remediators who are certified with the IICRC. Check with them, (the mold remediator should have a IICRC Registration Number that confirms his / her good standing with the organization and that they have the proper training.
If you smell mold, consider having Maple Leaf Mold Inc. test for mold, locate the mold, determine the extent of the mold, determine the source of moisture and come up with a remediation plan.
How do you prevent mold?
Locate and fix water leaks immediately. Dry water from water leaks within 48 hours. Make sure clothes dryers are properly vented to the outside. Use exhaust fans when cooking, showering or using dishwasher. Insulate exterior walls to prevent condensation inside. Keep indoor humidity below 50 percent. Remember: Just cleaning up mold is not enough. You must find the water source and eliminate it.
How do you clean up mold?
Wear rubber gloves and eye protection. For larger infestations (more than several square feet) wear a P-100 OV respirator. Wash hard surfaces with water and detergent. Discard absorbent materials like carpet and ceiling tiles. Cleaning up the mold is not enough…you must eliminate the water source.
For more information on mold, here are some online resources:
Centers for Disease Control and Prevention: http://www.cdc.gov/nceh/airpollution/mold/stachy.htm
U.S. Environmental Protection Agency: http://www.epa.gov/iaq/molds/moldbasics.html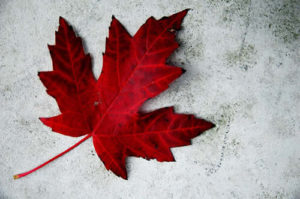 Maple Leaf Mold Inc. is a certified  mold / asbestos removal and biological disinfection / air analysis company located in Toronto that uses certified IICRC technicians for all testing and remediation projects.
We are a professionally licensed firm experienced in testing, verifying  and removing Mold / Asbestos / Lead and other environmental contaminants as well as providing disinfection services to control and kill biological contaminants.
Call 416-254-7256 to talk with us about your issue anytime.