Accidental poisoning can occur when using common household cleaners
Disinfection – accidental poisoning can occur when using common household cleaners
It is important that you are aware that accidental poisoning can occur when using common household cleaners that contain chlorine.
Recently, as Canadians continue to hunker down, practice social distancing and disinfect their homes regularly against the Covid-19, many have been following Health Canada instructions to use common disinfection products that knowingly / unknowingly contain chlorine.
The CBC recently had two interesting articles about this possibility;
https://www.cbc.ca/news/health/covid-19-accidental-poisoning-cleaning-products-1.5552779
https://www.cbc.ca/news/canada/british-columbia/bccdc-warns-spike-in-calls-poison-centre-1.5550833
Bleaches
Many of the disinfectants being sold and used as disinfecting agents to prevent the spread of Covid-19 contain bleach. As a disinfectant, these products must kill 99.9% of viruses and bacteria within a 5 to 10 minutes window. If it doesn't it cannot be be sold as a disinfectant.
The use of bleach as a disinfectant
Some bleaching products might not list the word "bleach" on the label, so it's important to recognize other names for chemical bleaching agents. These include sodium hypochlorite, calcium hypochlorite, hydrogen peroxide, and sodium carbonate peroxide.
Chlorine (as hypochlorite) bleach is a widely available, affordable, and effective disinfectant agent. Chlorine bleach can be irritating to the skin and eyes. The fumes are also irritating to the lungs if inhaled. Plain sodium hypochlorite household bleach is likely to cause limited vomiting if unintentionally swallowed in small amounts. However, some sodium hypochlorite bleach products now have added sodium hydroxide that can make swallowing, skin, or eye exposure more dangerous by causing chemical burns. Bleaches with sodium hydroxide often have the word "ultra" on the product label.
Misguided advice
Some have even followed the guidance of those who suggest ingesting bleach or disinfectants. We strongly advise against this, ( https://www.nydailynews.com/coronavirus/ny-coronavirus-new-yorkers-household-cleaners-trump-20200425-rnaqio5dyfeaxmthxx2vktqa5m-story.html ), as personal injury will be caused as a result.
Should you have questions about a potential poisoning please contact Telehealth, If you suspect poisoning call
http://www.ontariopoisoncentre.ca/about-us/contact-us/contact-us.aspx
Let experienced professionals disinfect your home
We offer safe, botanical disinfection services to homeowners and businesses across Southern Ontario
And remember that there's a connection between mold and the Covid-19 virus;
https://mapleleafmold.ca/coronavirus-mold…vid-19-infection/
Let us disinfect your home and / or business to give you that piece of mind.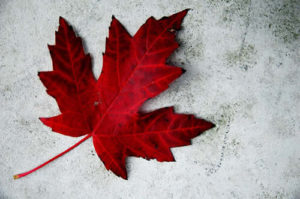 Maple Leaf Mold Inc. is a certified  mold / asbestos removal and biological disinfection / air analysis company located in Toronto that uses certified IICRC technicians for all testing and remediation projects.
We are a professionally licensed firm experienced in testing, verifying  and removing Mold / Asbestos / Lead and other environmental contaminants as well as providing disinfection services to control and kill biological contaminants.
Call 416-254-7256 to talk with us about your issue anytime.