Wet weather provides an opportunity for you to evaluate your foundation under stress
Basements were first brought into use a number of centuries ago in areas where it was easy to  excavate the soil. Basements were really, at one time, called root cellars, which were cool in the summer and dry enough so that food could be preserved for longer periods than if kept at room temperature. However, an alternative use for basements took off in the United States in the 1950's with the advent of modern refrigeration technology. Fridges took the place of cold storage in the basement  and this opened up a whole new use for basement areas, use them as a living space instead of storage.
Today, basements come in a variety of shapes and sizes. From root cellars to look out basements or daylight basements; all serve as additional storage space. However, as your home ages, foundations settle, crack and and can fail to keep moisture out of your living space. From this failure stems mold growth and whole-home contamination.
Wet weather is an opportunity for you to understand where your foundation issues may lie. A faulty foundation is a prime candidate when identifying sources of moisture / mold and mold, is a serious contamination issue in your home and should not be ignored.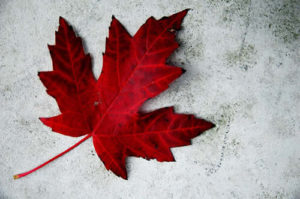 Maple Leaf Mold Inc. is a certified  mold / asbestos removal and biological disinfection / air analysis company located in Toronto that uses certified IICRC technicians for all testing and remediation projects.
We are a professionally licensed firm experienced in testing, verifying  and removing Mold / Asbestos / Lead and other environmental contaminants as well as providing disinfection services to control and kill biological contaminants.
Call 416-254-7256 to talk with us about your issue anytime.