Wet basements and mold
We've noticed a significant increase in demand for our services as they relate to wet basements and mold removal / restoration services due to higher rainfall levels and longer more intense storms this past year. The number of wet basement projects we addressed in 2019 almost doubled over the previous last year and when looking back at 2018, the number of wet basement projects we addressed also increased from the year before.
The pattern that is starting to emerge is that there is more rainfall is occurring over longer periods of time during the Spring and Fall periods. Drought / dry spells in the summer also compact and harden the soil so that when it does rain the ground has a hard time absorbing all the rain and flooding basements occur.
And because of weather volatility due to climate disruption, wet basements are becoming more and more common.
Waterproofing companies we use were so busy this last spring, and for most of the year, they could barely keep up with the amount of phone calls and requests for repairs. Even now, into December, waterproofing companies are extremely busy.
And all this water means more mold-related issues.

So is relief in sight?
Unfortunately, the Province of Ontario has predicted that this disruption will only strengthen, (we have begun to experience more storms with more intense downpours that last longer), rather than dissipate.
https://www.ontario.ca/page/climate-change
https://www.cbc.ca/news/technology/climate-change-canada-1.4878263
An here's a link to an excellent source of information as it relates to projected increases in rainfall. While an American source, the projections do show impacts of higher rainfalls in Southern Ontario.
https://nca2014.globalchange.gov/report/our-changing-climate/precipitation-change
All this means you have to be more diligent when it comes to assessing and keeping a close eye on your homes foundation. Address improper grading issues, manage water displacement from your eavestroughs and gutter systems so that when the rains come you know you are in a good position to avoid mold due to moisture intrusion.
Be proactive to protect your largest investment. We can provide you with a very specific inspection that deals with potential foundation risk areas…from improper grading, failing waterproofing, cracks, etc. we can help you find the areas that you should be concerned about.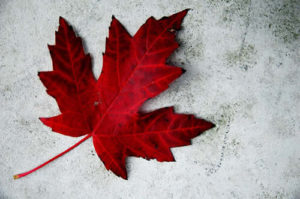 Maple Leaf Mold Inc. is a certified  mold / asbestos removal and biological disinfection / air analysis company located in Toronto that uses certified IICRC technicians for all testing and remediation projects.
We are a professionally licensed firm experienced in testing, verifying  and removing Mold / Asbestos / Lead and other environmental contaminants as well as providing disinfection services to control and kill biological contaminants.
Call 416-254-7256 to talk with us about your issue anytime.