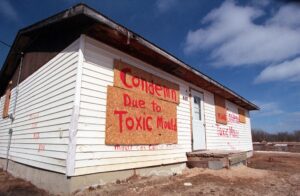 Mold in our Schools…what can we do about it?
As we begin to understand more about molds adverse health impacts we begin to truly understand how important it is to insure that mold in our schools is taken seriously. The most vulnerable in our society should not be exposed to mold…period.
I've read numerous stories of mold in our schools, (https://www.cbc.ca/news/canada/ottawa/parents-worried-mould-alta-vista-public-school-1.5368571, https://www.cbc.ca/news/canada/manitoba/mathais-colob-cree-nation-school-mould-1.5008801, https://globalnews.ca/video/1624901/mould-in-school-portables-has-parents-worried-about-childrens-health), with little of no government action.
Climate Disruption and it's Impacts
More troubling is the increase in anticipated moisture levels over the next number of years that will contribute directly to an increase in mold contamination…in other words, this problem will only get worse unless it is taken more seriously by our School Boards, (see link below that discusses anticipated Climate Disruption forecasts and how they may affect you).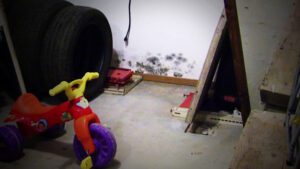 So, who is most at risk?
The younger the child the more at risk that person is. Buildings with moisture problems such as portables, (roof leaks, plumbing problems, exterior cladding issues, etc), and older buildings are usually the ones that have higher than average mold spore counts. Buildings such as this will trigger asthma attacks and cause upper respiratory illnesses.
How do I know?
Have an allergy test or blood test conducted at your physicians office. Usually, tests of this nature will identify if your child is susceptible to mold, (such as perhaps having a mold allergy), or may have elevated levels of mold in the blood, (your doctor will be able to discuss this in more detail with you).
What if I can't see mold in my child's classroom?
Usually a tell tale sign will be runny noses, cold-like symptoms, sneezing, coughing and other similar symptoms to the flu.  In the situation where teachers or students experience symptoms associated with poor indoor air quality in specific rooms, but then feel better when they are off campus, facilities personnel should inspect these rooms in particular for all sources of poor
indoor air quality (of which hidden mold may be one).
Here's a quick link that describes in further detail some of the things you should be on the lookout for;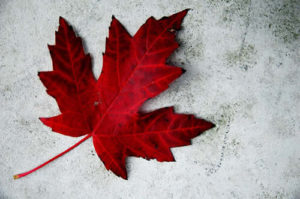 Maple Leaf Mold Inc. is a certified  mold / asbestos removal and biological disinfection / air analysis company located in Toronto that uses certified IICRC technicians for all testing and remediation projects.
We are a professionally licensed firm experienced in testing, verifying  and removing Mold / Asbestos / Lead and other environmental contaminants as well as providing disinfection services to control and kill biological contaminants.
Call 416-254-7256 to talk with us about your issue anytime.