Snow mold is affecting allergy sufferers
Snow mold and allergies
Snow mold is out there now and snow mold is affecting allergy sufferers more than ever.

What is it?
Snow mold is a condition that appears typically in a winter where you get a heavy snowfall before the ground is fully frozen, like what happened to us here in Southern Ontario
It is a mold that grows on lawns and and other turf locations and appears to look almost like patches of spider web like material, (this is actually the vegetative part of the mold). It takes a toll on grass but even more of a toll on allergy sufferers. It transmits small spores, like tiny particles, that appear to have even a worse effect than pollen because they penetrate more deeply into the lining of the lungs due to their small size, (anywhere between 3 to 20 microns in size)
Here are a few links to what other respected individuals say about Snow Mold
https://www.bobvila.com/articles/snow-mold/

How does it create problems?
Usually around early spring is when we start to see problems arise with people. Winds blow dust and mold spores around more often as spring temperatures fluctuate. Many people experience problems with ears, nose and throat irritations such as itchy eyes, runny noses and other upper respiratory issues.
They also experience problems sleeping as a result of exposure…
There is no doubt that snow mold is affecting allergy sufferers this time of year…
How do I reduce or eliminate Snow Mold?
This all revolves around how you take care of your grass. Don't overfertilize your turf by in the fall and use a slow-release fertilizer. Reduce the amount of coverage on your turf areas by removing any thatch of build up of organic material.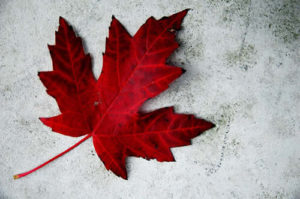 Maple Leaf Mold Inc. is a certified  mold / asbestos removal and biological disinfection / air analysis company located in Toronto that uses certified IICRC technicians for all testing and remediation projects.
We are a professionally licensed firm experienced in testing, verifying  and removing Mold / Asbestos / Lead and other environmental contaminants as well as providing disinfection services to control and kill biological contaminants.
Call 416-254-7256 to talk with us about your issue anytime.