Mold contamination and cannabis
Concerned about mold contamination and cannabis?
You should be concerned about mold contamination and cannabis considering the number of recalls conducted by the FDA in the United States and Health Canada.
The latest mold contamination that prompted a recall has been in the U.S, in Arizona.
Several marijuana products, (specifically distillates and syrups), were found to contain Aspergillus as well as Salmonella and public health officials moved quickly to recall these products to prevent human consumption.
Public health officials urged people who may have consumed these products to seek medical attention and discuss their possible exposure to these products.
Salmonella can cause serious infections and aspergillus spores, (similar to ingestion through respiration), can cause serious upper respiratory infections and allergic reactions in some people. The CDC website, can provide you with a complete list of symptoms.
https://www.cdc.gov/fungal/diseases/aspergillosis/symptoms.html

What do I look for if I am concerned about mold contamination and cannabis?
Moldy cannabis will typically have a grayish-white coating which can be confused easily with the all-important trichomes, those sticky, crystalline glands found on the leaves and buds of cannabis.
There are many different types of mold in the world, but with cannabis, the most common forms found in the cannabis plant are powdery mildew (one of the most widespread plant diseases), botrytis (a.k.a., "gray mold" or "bud rot"), and white fuzzy mold (a.k.a. Sclerotinia)
When inspecting your bud know that the trichomes have a "glassy toadstool" appearance while mold has a powdery or fuzzy appearance and that moldy smell, (like a wet earth smell). It will eliminate or overpower the terpene smell you expect from cannabis.
What Happens if you do smoke moldy cannabis?
If you're a regular cannabis consumer, it's important that you're aware of the risks that go along with smoking or vaping moldy weed – particularly since here in Canada where cannabis is legal.
Like inhalation of mold spores in our air in our homes, mold will affect people differently. 21% of individuals express the opinion that they have been affected by exposed to mold. This includes smoking moldy cannabis.
You may experience a wheezing or continuous coughing, nausea or feel irritation in your lungs. It can have serious health consequences and cause serious health related issues.
If you have issues with a compromised immune system or are allergic to mold,  https://mapleleafmold.ca/mold-and-allergies/  , the seriousness of those symptoms rises.
especially if you reside in a state without legal access, or don't know your cannabis farmer on a personal level.
Here are a few things to look for if you suspect you've smoked moldy cannabis.
Physically tired or sleepy
Muscle fatigue or muscle weakness
Congestion / Runny Nose / Sinus issues
Confusion / Disorientation / Loss for Words
Persistent Coughing
Fever
Chest Pain
Sinus Issues
https://www.healthline.com/health/moldy-weed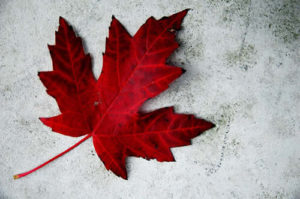 Maple Leaf Mold Inc. is a certified  mold / asbestos removal and biological disinfection / air analysis company located in Toronto that uses certified IICRC technicians for all testing and remediation projects.
We are a professionally licensed firm experienced in testing, verifying  and removing Mold / Asbestos / Lead and other environmental contaminants as well as providing disinfection services to control and kill biological contaminants.
Call 416-254-7256 to talk with us about your issue anytime.