Shady Mold Company Methods
Our Hall of Shame Awards
As we move forward into the New Year it's good to know that the general public is becoming much more aware of the significant dangers of mold exposure. In order to meet this new demand we, as an industry, are also noting a significant increase in the number of companies that are popping up to meet that demand. It is important to note that not all mold companies are created equal and that there are a number out there that cut corners and that prey upon unsuspecting people. We've created a Hall of Shame that outlines a number of shady practices that these companies subscribe to and what you should watch out for;
Knock, knock, who's there?    
Of the many shady practices we've seen this is one that should be the easiest to catch. Usually you'll receive a knock on your door from an individual who is pushing a fairly expensive HEPA air purifier that can plug in or, even worse and more costly, needs to be installed by a HVAC company. High pressure sales tactics are the strategy here but don't do it!
Your indoor air quality needs to be determined by a professional company first to see what you need, (or even if you do have a problem in the first place). If you do need to address a problem, an effective  strategy needs to be put in place that will help you breathe easier.
If you walk into a home you are buying and the smell of air fresheners are a little too strong it might be someone who's trying to cover up the smell of mold. The smell of mold is really mold spores emitting mycotoxins that could affect your health. If someone is masking a problem the question becomes how bad is the problem?
The "free" mold inspection
To us, one of the most obvious scam is the mold inspection company that offers a, "free mold inspection". In our experience there is no such thing as free in today's world and nowhere is this truer than in mold removal. There is a cost to have a mold inspector come out to your home to inspect for mold…and you know that the inspector will find it. Their inspections are designed to find mold and to insure mold removal work, (and the more the better). You don't need an inspector who is looking to find mold you need an inspector who's looking for the best way to help you deal with that situation.
The "fake" mold inspector
Another obvious scam is the mold inspector that's not a mold inspector. Could be he's a general contractor trying to generate leads for his reconstruction business or maybe, he's a home inspector that sees a secondary income from "finding mold". A qualified mold inspector is one that will have been certified by the IICRC as both a Water Damage Restoration Technician and an Applied Microbial Remediation Technician (Mold).
The "Attic Cat" aka "The Fogger"
This is the individual that tries to convince you that the best way to deal with mold in your attic is to spray chemicals on it either by applying a stain remover or by fogging it and sand it. This is usually done by companies only interested in a quick in and out and not doing it the right way. The right way is soda blasting, soda blasting and more soda blasting. It is the only way to completely remove mold as recommended by the IICRC.
So anybody telling you different is not an IICRC certified mold remover.
Particle Man, Particle Man
Our last shady practice in this Hall of Shame is the Particle Man. He uses his hand held particle counting device that is can come up with a number for you in the blink of an eye. Problem is that the counter of his is wildly inaccurate and can't determine the amount of mold or the species which is very important.
This individual fakes the results of indoor air quality tests to insure he gets the work.
All joking aside, these examples of fraudulent behaviour exist. We want to bring these examples to light to insure we inform you, our customer.
Here a couple of great resources when it comes to information about mold inspections and scams that are out there.
https://www.thespruce.com/is-mold-remediation-worth-it-1822834
http://www.hotscams.com/articles/avoid-falling-prey-to-mold-scams.html
http://www.doctoroz.com/episode/oz-undercover-investigation-home-mold-removal-really-scam?video_id=5339439857001
https://www.bbb.org/acadiana/news-events/news-releases/2016/08/be-careful-whrn-hiring-mold-remediation-companies/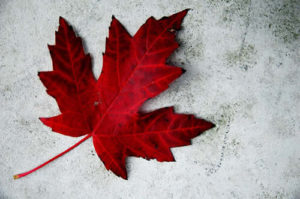 Maple Leaf Mold Inc. is a certified  mold / asbestos removal and biological disinfection / air analysis company located in Toronto that uses certified IICRC technicians for all testing and remediation projects.
We are a professionally licensed firm experienced in testing, verifying  and removing Mold / Asbestos / Lead and other environmental contaminants as well as providing disinfection services to control and kill biological contaminants.
Call 416-254-7256 to talk with us about your issue anytime.