Mold Colours and what they mean
Mold colour and how to determine the danger level when exposed
When defining or assigning a danger level to a mold growth in your home we typically refer to what we sample in the air as opposed to a colour. A colour can be a misleading indicator when defining a particular type of species, However, when looking at colour it can provide us with a very good clue as to what we are dealing with and how it may have originated.
Green Mold – There are literally thousands of species that are this colour, some that have been beneficial to humans and and some that have not.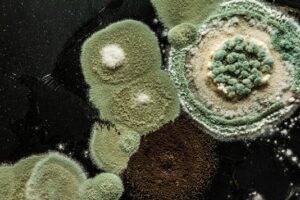 Brown / Gray or Black – These colours are typically associated with a mold belonging to the Penicillium group of molds.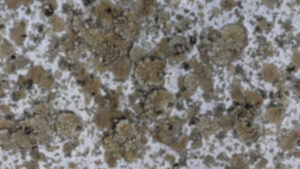 Green, black or yellow –  These particular colours are commonly associated with a mold species called Aspergillus. This particular mold can be fairly serious for people with existing lung problems, asthma or weakened immune systems.
Gray or black – These colours are likely of the Alternaria genus. This is a very common mold that you would find this growing in dirt, house plant soil and dust.
Pink – You would usually find this colour around your bathtub. However, what you've found is not a mold at all but a bacteria. While not a mold it can easily cause health problems by causing infections in various parts of your body.
White – This colour of mold is occasionally confused with efflorescence, a white substance that you would find on your basement walls. Efflorescence are salts that are in ground water that may have migrated through your foundation wall. The water has evaporated leaving the white salt behind. Finding this is usually an indicator that your basement walls may not keeping ground water out of your basement.
Black with a tinge of green – This is the primary villain when people reference a dangerous mold, (please read our blog referenced below).
The bottom line is that when you find mold it doesn't matter what colour it is…it needs to be removed.
I can speak from personal experience, you don't want to have mold in your house because it can change your life, and not for the better.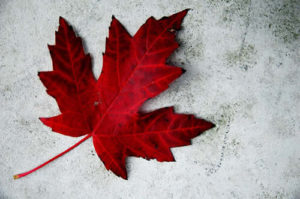 Maple Leaf Mold Inc. is a certified  mold / asbestos removal and biological disinfection / air analysis company located in Toronto that uses certified IICRC technicians for all testing and remediation projects.
We are a professionally licensed firm experienced in testing, verifying  and removing Mold / Asbestos / Lead and other environmental contaminants as well as providing disinfection services to control and kill biological contaminants.
Call 416-254-7256 to talk with us about your issue anytime.