So what is "toxic black mold"?
There are thousands of species of mold, most good and some bad. One species, in particular, is known as "Toxic black mold", and it can cause significant health problems.
Toxic black mold, (or Stachybotrys chartarum), is a particular species of mold that can release spores as it feeds on organic materials in common household materials. These spores, if ingested or inhaled, can cause a range of unpleasant and even dangerous symptoms in humans.
The most common black mold symptoms and health effects are associated with a respiratory response. Chronic coughing and sneezing, irritation to the eyes, mucus membranes of the nose and throat, rashes, chronic fatigue and persistent headaches can all be symptomatic of black mold exposure or black mold poisoning.
In particularly severe cases of prolonged exposure, black mold health effects can be more dangerous. Often compounded by allergic reaction to the black mold spores, these symptoms can include nausea, vomiting, and bleeding in the lungs and nose.
Toxic black mold can be costly to remove, and black mold exposure and black mold poisoning can cause a wide range of health problems, some of them severe. Understanding black mold symptoms and health effects can help you and your family identify these indicators and take swift action to protect your health and your home.
How does mold exposure affect people?
Some people are sensitive to mold. For these people, exposure to mold can lead to symptoms such as stuffy nose, wheezing, and red or itchy eyes, or skin. Some people, such as those with allergies to mold or with asthma, may have more intense reactions. Severe reactions may occur among workers exposed to large amounts of mold in occupational settings, such as farmers working around mold hay. Severe reactions may include fever and shortness of breath.
People with a weakened immune system, such as people receiving treatment for cancer, people who have had an organ or stem cell transplant, and people taking medicines that suppress the immune system, are more likely to get mold infections.
Exposure to mold or dampness may also lead to development of asthma in some individuals. Interventions that improve housing conditions can reduce morbidity from asthma and respiratory allergies.
https://www.cdc.gov/mold/basics.htm
https://www.valleysbestac.com/indoor-air-quality/
https://www.cdc.gov/mold/default.htm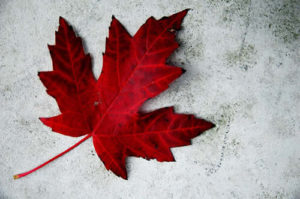 Maple Leaf Mold Inc. is a certified  mold / asbestos removal and biological disinfection / air analysis company located in Toronto that uses certified IICRC technicians for all testing and remediation projects.
We are a professionally licensed firm experienced in testing, verifying  and removing Mold / Asbestos / Lead and other environmental contaminants as well as providing disinfection services to control and kill biological contaminants.
Call 416-254-7256 to talk with us about your issue anytime.