Renter sought compensation for mold but tenancy dispute board stuck her with the bill
Always keep an eye out for possible mold issues
Today's post highlights just how important it is to insure that you always be vigilant when you spot something that may look like mold because recently a renter sought compensation for mold but  a tenancy dispute board stuck her with the bill.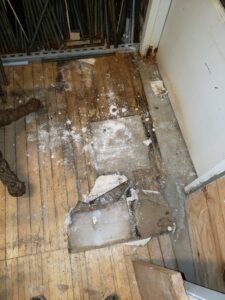 It's a hard thing to prove
An Albertan women found it difficult to provide proof of how mold began and developed within her home. She lost almost all of her personal belongings and suffers from numerous health issues.
Unfortunately, when confronting the Landlord in open court the local Landlord and Tenant Review Board sided with the Landlord and now she is stuck with paying the costs.
We have seen this story over and over again…Landlords again and again pointing fingers at a tenant for a problem that a Landlord should be held responsible for.
Landlords can find a number of reasons for a mold problem. For instance, in this case, the Landlord blamed the tenant for the mold problem saying the tenant kept a humidifier in the apartment that boosted the apartment's Relative Humidity, (RH). The higher RH in an enclosed space the more water, (a food source for mold), has to grow with.  A good Rule of Thumb is at -30C or lower, we recommend 15% RH. The tenant had a hard time proving otherwise and lost the case.
Airflow and the monitoring of moisture with a living space is crucial
What sealed the fate of the Albertan women was the perception the court was given that not enough was done to control the flow of air, (ventilation), was done. Now was enough monitoring of moisture done within the space.
Notify your landlord immediately should you see a problem. If you have a Landlord is concerned with your health, (Landlords have a Duty of Care when it comes to insuring a living space is healthy), they will take your information seriously and bring in a specialist to both test the air quality for levels of mold and to conduct a thorough investigation. However, remember, that by having a Landlord conduct testing you are bound to the fact that the Landlord owns that information…they are under no obligation to discuss the contents. It is in your best interest to call in a specialist if possible. Please read our link to discuss some of the things to think about when you find mold . https://mapleleafmold.ca/what-should-i-do-if-i-rent-and-find-mold/
And remember, rental properties are more likely to have moisture / mold issues, https://mapleleafmold.ca/rental-properties-are-more-likely-to-be-moldy-than-other-homes/
What would be my first steps in order to get this potential issue looked at?
Call us! We can arrange an inspection to suit your schedule. We serve the entire GTA!.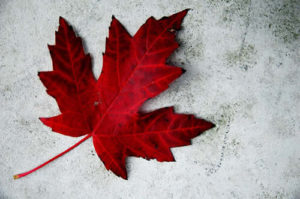 Maple Leaf Mold Inc. is a certified  mold / asbestos removal and air analysis company located in Toronto that uses IICRC technicians for all testing and remediation projects.
We are a professionally licensed firm experienced in testing, verifying  and removing Mold / Asbestos / Lead and other environmental contaminants as well as providing disinfection services to control and kill biological contaminants.
Call 416-254-7256 to talk with us about your issue anytime.