I think I've been exposed to Asbestos
I think I've been exposed to Asbestos…what should I do?
First contact us to determine if it is asbestos
Before determining next steps it's important to find out whether it is an asbestos containing material or not. We will test a number of areas and obtain samples of areas where we suspect asbestos may be being used in your home. We can quickly have these samples analyzed to determine whether or not it contains asbestos and provide you with the results.
Contact your doctor
If we do find that asbestos is present in your home you should speak with your family physician if you think you've been exposed to asbestos. They can help you determine your risk of developing an asbestos-related disease. The good news is that it depends upon the length of time you've been exposed and to what degree.
Most of the people who develop asbestos-related illnesses were exposed to the material on a regular basis. If your physician knows that you've been exposed to asbestos they may monitor you for symptoms.
What you should discuss with your doctor;
any past or present jobs where you may have been exposed to asbestos
living with someone who has worked in a job with an asbestos risk (you may have inhaled asbestos fibres that they brought back home)
DIY or other situations where you might have been exposed to asbestos
ensuring your exposure to asbestos is documented in your medical records
your symptoms and how to relieve them
tests you might need
whether you should see a specialist.
To diagnose diseases associated with asbestos, doctors may use a variety of lung tests. Imaging tests, including chest X-rays or computerized tomography (CT) scans, can help your doctor spot changes in your lungs. Your doctor may also ask you to blow big breaths into a machine to see how well your lungs are working.
Health Canada offers some excellent information on asbestos and asbestos related diseases / treatment options, (https://www.canada.ca/en/health-canada/services/air-quality/indoor-air-contaminants/health-risks-asbestos.html), as does the National Cancer Institute, (https://www.cancer.gov/about-cancer/causes-prevention/risk/substances/asbestos/asbestos-fact-sheet)
Research treatment options
If your lungs have been scarred by asbestos exposure, your doctor may recommend treatments to help you breathe more easily. New treatments, such as oxygen therapy, help ease the discomfort and other symptoms.
The treatment options for mesothelioma and lung cancer vary depending on the stage of the disease. Doctors may recommend chemotherapy and/or radiation therapy and/or they may also recommend surgery.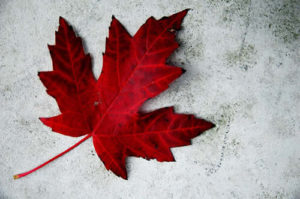 Maple Leaf Mold Inc. is a certified  mold / asbestos removal and biological disinfection / air analysis company located in Toronto that uses certified IICRC technicians for all testing and remediation projects.
We are a professionally licensed firm experienced in testing, verifying  and removing Mold / Asbestos / Lead and other environmental contaminants as well as providing disinfection services to control and kill biological contaminants.
Call 416-254-7256 to talk with us about your issue anytime.