Burst pipes and our recent cold snap
Burst pipes and our continuing cold snap
Here in Toronto we are seeing a significant increase in burst pipes as a result of our recent cold snap.
Should this unfortunately happen to you there are a number of things you do to immediately lessen the damage to your home;
Find your shut off valve and turn the water off. Sometime the pipe will burst inside a wall and it is difficult to see or even know it has happened. A lack of water pressure and / or a leak in your home may be the tip off that you have an issue.
If there is water from a leak that is close to your electronics or appliances you should shut the power off in that area, particularly around the stove or our high power appliances. If you can, find and isolate the pipe that you believe has burst and try to contain the water damage even if the pipe remains frozen. You will, more than likely have to repair the pipe by calling a plumber before turning the water back on.
If your home sustained serious water damage, you should call your insurance company and file a claim. Make sure to take a detailed inventory of everything that sustained damage and be prepared to recount how the pipe burst and a timeline of events. Typically, water damage caused by burst pipes is covered under an average insurance policy.  Flooding and water damage resulting from heavy rains often requires additional flood insurance. The best thing to do is review and understand your policy before a pipe bursts, but even after the fact, contact the insurance company and file a claim for any serious damages incurred. Always address water damage as soon as possible and get the pipe fixed quickly to restore water service to your home.
An important note; Mold will start to grow in your home on organic surfaces within 24-48 hours of exposure to moisture. You must act quickly to remove the source of water and start to dry our the areas exposed to water right away.
The CBC recently had an excellent article on some of the things you may want to consider in order to reduce the likelihood of burst pipes. Here it is;
http://www.cbc.ca/news/canada/loncbc.ca/…ada/london/cold-weather-1.4465285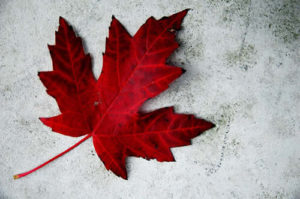 Maple Leaf Mold Inc. is a certified  mold / asbestos removal and biological disinfection / air analysis company located in Toronto that uses certified IICRC technicians for all testing and remediation projects.
We are a professionally licensed firm experienced in testing, verifying  and removing Mold / Asbestos / Lead and other environmental contaminants as well as providing disinfection services to control and kill biological contaminants.
Call 416-254-7256 to talk with us about your issue anytime.