To prevent mold during the winter months
To prevent mold during the winter months use the following tips from Health Canada and the Environmental Protection Agency:
To Prevent Mold:
Moisture control is the key to mold control, so when water leaks or spills occur indoors — act quickly. If wet or damp materials or areas are dried 24 hours to 48 hours after a leak or spill happens, in most cases mold will not grow.
Clean and repair roof gutters regularly.
Make sure the ground slopes away from the building foundation, so that water does not enter or collect around the foundation.
Keep air conditioning drip pans clean and the drain lines unobstructed and flowing properly.
Keep indoor humidity low. If possible, keep indoor humidity below 60 percent (ideally between 30 percent and 50 percent) relative humidity. Relative humidity can be measured with a moisture or humidity meter, a small, inexpensive ($10 to $50) instrument available at many hardware stores.
Vent appliances that produce moisture, such as clothes dryers, stoves, and kerosene heaters to the outside where possible. (Combustion appliances such as stoves and kerosene heaters produce water vapour and will increase the humidity unless vented to the outside.)
Use air conditioners and/or dehumidifiers when needed.
Run the bathroom fan or open the window when showering. Use exhaust fans or open windows whenever cooking, running the dishwasher or dish-washing, etc.
If you see condensation or moisture collecting on windows, walls or pipes act quickly to dry the wet surface and reduce the moisture/water source. Condensation can be a sign of high humidity or that your windows have reached the end of their useful lifespan. Windows that condensate usually mean that the gas that is sealed between the two or three panes of glass that make up your window have escaped, leaving nothing to reflect heat / cold back outside. Your windows will be very cold in the winter, sometimes you will even see frost on the inside of the window. This is a real sign that there's a problem.
Please see one of our earlier posts that deal with cleaning up mold, https://mapleleafmold.ca/eliminate-mold-e…and-health-risks/
To Clean Up Mold:
Apply a specific mold-killing product that acts as a disinfectant and mold stain remover if you can. Scrub mold off hard surfaces and dry completely. Fix plumbing leaks and other water problems as soon as possible. Dry all items completely.
Absorbent or porous materials, such as ceiling tiles and carpet, may have to be thrown away if they become moldy. Mold can grow on or fill in the empty spaces and crevices of porous materials, so the mold may be difficult or impossible to remove completely.
Avoid exposing yourself or others to mold.
Do not paint or caulk moldy surfaces. Clean up the mold and dry the surfaces before painting. Paint applied over moldy surfaces is likely to peel.
If you are unsure about how to clean an item, or if the item is expensive or of sentimental value, you may wish to consult a specialist like Maple Leaf Mold Inc. We are specialists in furniture repair, restoration, painting, art restoration and conservation, carpet and rug cleaning, water damage, and fire / water restoration. We are affiliated with a professional organization called the IICRC and are certified in advanced microbial removal techniques.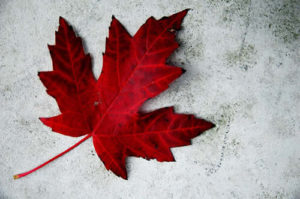 Maple Leaf Mold Inc. is a certified  mold / asbestos removal and biological disinfection / air analysis company located in Toronto that uses certified IICRC technicians for all testing and remediation projects.
We are a professionally licensed firm experienced in testing, verifying  and removing Mold / Asbestos / Lead and other environmental contaminants as well as providing disinfection services to control and kill biological contaminants.
Call 416-254-7256 to talk with us about your issue anytime.