The complex relationship between COVID-19 and Mold

More information continues to come to light about the complex relationship between COVID-19 and Mold.
COVID-19 patients could be more susceptible to mold and fungal infections, according to researchers from Imperial College London. The researchers say that there has been reported evidence that patients with COVID-19 may be more at risk of lung infections caused by breathing in mold.
The researchers warn that the condition, COVID-19 associated pulmonary aspergillosis (CAPA), has been reported in up to an alarming 20-35 percent of mechanically ventilated patients, in European studies.
Writing in the European Respiratory Journal, the researchers argue that critically ill patients with COVID-19 that are not recovering as expected should be screened for CAPA. The researchers, from Imperial's MRC Centre for Global Infectious Disease Analysis, the MRC Centre for Molecular Bacteriology and Infection, and other institutions, say that recent findings indicate that drugs used to treat COVID-19 such the corticosteroid dexamethasone may contribute to the risk of CAPA, (https://www.mlo-online.com/disease/infectious-disease/article/21148766/covid19-patients-could-be-at-greater-risk-of-fungal-infections-researchers-say)
Corticosteroid use has been reported in hospitalized patients with COVID-19 and may further contribute to the risk of CAPA. Dexamethasone was found in a recent trial to reduce mortality in ventilated COVID-19 patients by a third but also may increase the risk of patients getting CAPA. The researchers note that some immunomodulatory drugs which are currently undergoing trials for COVID-19, may also predispose patients to CAPA, (https://www.cdc.gov/fungal/covid-fungal.html)
Screening for CAPA usually involves using a combination of CT chest imaging and antigen and blood tests. The researchers state that the gold standard for diagnosing CAPA should include a bronchoscopy, where a small camera is passed through the throat to inspect the lungs but diagnosis of CAPA is hampered as the procedure is high risk for aerosolization of COVID-19
However, the impact of overburdened critical care services may increase the risks associated with CAPA if this potentially lethal infection remains undiagnosed.
This coupled with evidence that mold significantly suppresses immune system responses seems to confirm that mold places a person more at risk of contracting COVID-19, (https://mapleleafmold.ca/coronavirus-mold…vid-19-infection/)
Further, recently patients with severe coronavirus disease (COVID-19) may have COVID-19–associated invasive mold infection (CAIMI) develop. We report 16 cases of CAIMI among 146 non immunocompromised patients with severe COVID-19 at an academic hospital in Santiago, Chile. These rates correspond to a CAIMI incidence of 11%; the mortality rate for these patients was 31.2%. https://wwwnc.cdc.gov/eid/article/27/5/20-4412_article
We offer a number of different disinfection programs for COVID-19 for your home and business, (https://mapleleafmold.ca/coronavirus-disinfection-programs/), and would be glad to provide you with a quote. As an essential service you can be assured of strict compliance with all Infection Prevention Protocols, https://mapleleafmold.ca/maple-leaf-mold-…homes-businesses/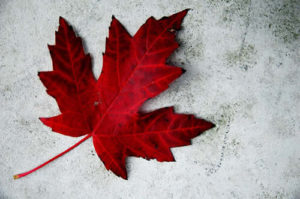 Maple Leaf Mold Inc. is a certified  mold / asbestos removal and biological disinfection / air analysis company located in Toronto that uses certified IICRC technicians for all testing and remediation projects.
We are a professionally licensed firm experienced in testing, verifying  and removing Mold / Asbestos / Lead and other environmental contaminants as well as providing disinfection services to control and kill biological contaminants.
Call 416-254-7256 to talk with us about your issue anytime.