Symptoms of Mold – The importance of a blood test to confirm suspicions
Symptoms of Mold
One way of determining if exposure to toxic mold is likely, involves testing of certain blood parameters listed below. These blood parameters indicate exposure to a biotoxin if positive.
The Comprehensive Biotoxic Mold Illness Panel is designed to look at the chronic inflammatory response set in motion when a person is exposed to toxic mold.
Bio-toxic illness refers to the cause of a person's illness. All bio-toxic illnesses have one common denominator…toxins produced by living things.  The tests contained in this panel look at the complex cascade of events throughout multiple inflammatory pathways produced by bio-toxic mold exposure
Also, these blood parameters can be used to monitor progress in detoxification of mold toxins.
In the past, I have found these tests to be difficult to use in that they have to be done by certain labs, and many are unavailable in most labs and they are very expensive.
But I recently discovered that Life Extension offers this same panel of blood tests at a discount rate. This blood test panel also takes out the hassle of trying to get the tests done right and you don't need a doctor to order it. But you may need a doctor to interpret it.
 Biotoxin Mold Illness Panel
This panel contains the following tests and was designed specifically for people who are working with a Shoemaker Certified doctor or a medical practitioner who has special training or experience in mold illness.

·         Matrix Metalloproteinase-9 (MMP9)

·         Transforming Growth Factor beta 1 (TGF-β1)

·         Melanocyte-Stimulating Hormone (MSH)

·         Antidiuretic Hormone (ADH)

·         Osmolality

Biotoxin illness refers to the cause of a person's illness. All biotoxin illnesses have one common denominator – toxins being produced by living things. Symptoms of biotoxin illness can be similar to that of fibromyalgia, chronic sinus infections, or chronic fatigue syndrome. These include: allergies, headaches, coughing, GI problems, body aches, burning or watery eyes, fever, anxiety, mood swings, and more.

Mold is a key element of indoor air contamination that few people understand; yet, is one of the most common causes of biotoxin illness. What many people also don't realize is that mold can make you extremely sick, or even kill you. According to the Environmental Protection Agency (EPA), all molds have the potential to cause ill health. The tests contained in this panel look at the complex cascade of events throughout multiple inflammatory pathways produced by biotoxin mold exposure.

Instructions

Fasting is not required. Take all medications as prescribed.

Note

This panel was designed with the cooperation of Dr. Shoemaker. All tests in this panel are performed by LabCorp. The tests that Dr. Shoemaker recommends be obtained through QUEST (VEGF, VIP, C3a and C4a) are not part of this panel. This blood test panel cannot be done in a kit. You must be able to go to a LabCorp Service Center. Additionally, this panel requires that you call ahead to the LabCorp location you are having your blood drawn several weeks before you plan to go because the marker MSH requires a Trasylol Kit (LabCorp supply #33328) which is not routinely kept as inventory in a patient service center.
Stage 1: The Biotoxic Effect
You are exposed to biotoxic mold and your immune system does not respond appropriately to remove the foreign invader. Why you do not respond probably has a genetic cause. Get an HLA DR DQ test to determine if you are genetically susceptible to toxic mold.
Stage 2: Cytokine Effects
Cytokines are cell signalling molecules that aid in communication during immune responses and stimulate the movement of cells toward sites of inflammation. Symptoms in this stage might include– headaches muscle aches, flu-like symptoms, fatigue, unstable temperature and difficulty concentrating. Tests included for stage two include:
Matrix Metalloproteinase-9 (MMP9)
Tumor Necrosis Factor alpha (TNFα)
Stage 3: Reduced VEGF
Reduction in VEGF may lead to fatigue, muscle cramps and shortness of breath.
Vascular Endothelial Growth Factor (VEGF)
Stage 4: Immune Effects
This stage triggers autoimmunity and activation of the complement pathway. Complement C4a is an inflammatory marker of great significance. Since these short lived products are re-manufactured rapidly, an initial rise can be seen in the blood within 12 hours of exposure to biotoxins. Levels remain elevated until effective therapy is initiated.
Complement C4a
Stage 5: Low MSH
MSH is a potent anti-inflammatory compound. Reduced MSH is at the heart of the "Biotoxic pathway" with many negative downstream effects. VIP plays a similar role to MSH in regulating inflammatory response. Symptoms may include sleep disturbances, chronic pain, leaky gut syndrome, shortness of breath during exercise, hormone abnormalities and mood swings.
Melanocyte-Stimulating hormone (MSH)
Vasoactive Intestinal Polypeptide (VIP)
Stage 6: Antibiotic Resistant Staph bacteria
People exposed to biotoxins frequently come down with staph colonization, caused by biofilm-forming microorganisms that live deep in the nose without causing nasal symptoms. This step would require a nasal culture to be performed by your doctor and is not included in the panel.
 Stage 7: Pituitary hormone effects
Symptoms may include frequent thirst, susceptibility to shocks from static electricity, lower production of sex hormones loss of libido, and abnormal cortisol production. This panel looks at the following test for stage 7 effects.
Antidiuretic Hormone (ADH)
Fasting is not required. Take all medications as prescribed.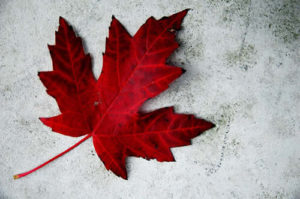 Maple Leaf Mold Inc. is a certified  mold / asbestos removal and biological disinfection / air analysis company located in Toronto that uses certified IICRC technicians for all testing and remediation projects.
We are a professionally licensed firm experienced in testing, verifying  and removing Mold / Asbestos / Lead and other environmental contaminants as well as providing disinfection services to control and kill biological contaminants.
Call 416-254-7256 to talk with us about your issue anytime.