General Contractors can do far more damage than you suspect
General Contractors and Mold Removal – A bad idea
Should I hire a General Contractor to remove mold? What happens if the General Contractor opens up a wall and finds mold but continues with the Work?
The average person or general contractor has no training or expertise in undertaking how to safely remove mold from a structure. Some General Contractors, (not all), will tell you, "I've been a contractor for years and I've taken out tons of mold out of houses…it's no big deal". Sadly this is the case for many general contractors and the truth is they've never taken it out correctly. It takes an expert to remove mold to industry standards and to leave a structure "clean" and safe to be lived in again.
Some of the problems with removing mold yourself or hiring a general contractor with no mold training or expertise;
A General Contractor will not recognize or understand what should be done if mold or vermiculite with is found during a demolition.
We've just come from a project where the general contractor has torn out the walls that were contaminated with mold which has now contaminated the entire home. The homeowner is now facing significant costs to rid the home of mold which could have been avoided had they had knowledge, understanding and the training required.
Adequate containment barriers must be erected around the contaminated areas with Negative Air Machines with HEPA filtration
We are trained in the latest containment procedures, ensuring that contamination does not spread to other areas of your home or building. Negative Air Machines with HEPA filtration insure mold spores are neutralized and remain inside of the polyethylene containment area.
Improper use of / Incorrect chemical usage
We use commercial grade, EPA and Health Canada approved antimicrobials in the remediation process. All of our chemicals used are environmentally friendly, non-toxic and 100% safe for even small children and the elderly. Often people use bleach to try and disinfect mold however this is an inadequate and ineffective technique. It should not be used as it will not kill the mold and the mold will simply grow back.
General Contractors do not typically carry the correct insurance liabililty
About 95% of the General Contractors we been aware of that try to do mold  work don't have the right insurance. This leaves you, the homeowner, out of luck should your mold problem get worse as a result of an unknowledgeable general contractor spreading mold all over your home.
General Contractors do not use the proper PPE ( Personal Protective Equipment)
General Contractors sometimes cut corners on jobs…that's just the way some of these folks operate. So if one of them has an accident in your home and injures himself guess who's left holding the cost of damages? You are.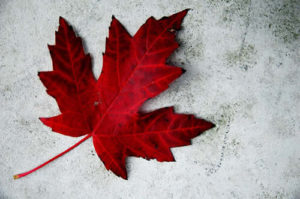 Maple Leaf Mold Inc. is a certified  mold / asbestos removal and biological disinfection / air analysis company located in Toronto that uses certified IICRC technicians for all testing and remediation projects.
We are a professionally licensed firm experienced in testing, verifying  and removing Mold / Asbestos / Lead and other environmental contaminants as well as providing disinfection services to control and kill biological contaminants.
Call 416-254-7256 to talk with us about your issue anytime.