Four (4) examples of significant mold growth in a condominium unit from both failed glass windows and water damage from a flood in the upper condo unit.
We have begun to come across almost an epidemic of clients who live in our City's condo-rich environment that are concerned with the indoor air quality of their units. Many times we have inspected a condo and have found mold growing as a result of failing sealed glass windows that leak, or where the seals on the exterior of a building have failed or where a flood has occurred in the unit above. From a health and insurance coverage standpoint, health risks are only the beginning.
Mold in Your Condo: Health Risks Are Only the Beginning
M-O-L-D. It's a dreaded four-letter word for every HOA or condominium association. For residents, it means a lot of potential health risks. For community associations, mold is often synonymous with another four-letter word: C-A-S-H. Mold problems are expensive not only because of the physical damage it causes, but for the costly remediation process that is often required to make the residence safe for occupants to live in again, especially when they occur in a condominium association where it may affect more than one unit.
Even if your association hasn't had to deal with a mold problem yet, chances are you probably will in the future, whether it's a result of a slow leak or a catastrophic flood. When that time comes, here are a few tips you should keep in mind about mold damage as it relates to HOA insurance.
Mold Isn't Always Covered In Your Policy
If your association hasn't experienced a mold problem yet, it's likely that you haven't paid much attention to how your insurance policy would handle one if it did occur. Most associations are in the same boat, but they face a rude awakening once they realise they have a mold problem on their hands to deal with. The fact is that mold damage is typically excluded from most of today's property and casualty insurance policies if a separate rider hasn't been created for it.
Riders Still Come with Strings Attached
It's possible that your HOA or condominium association policy has a rider in place that addresses mold damage. However, it's important to know that the coverage even with a rider can be surprisingly limited. Most mold riders won't cover damage that was caused by leakage or seeping of water that occurred over a period of 14 days or more. That means that the claim must be filed within 14 days of the beginning of the leak, not within 14 days after it was discovered. Many associations end up disappointed and at a loss because they realise after the fact that coverage was denied because of the 14-day notice provision. Had they been more informed about the rider policy, they may have been more proactive to ensure that the claim was taken care of within the specified time period.
Determining Who is At Fault Can Be Difficult
No matter what type of insurance you're dealing with, it's always necessary to determine the responsible party. In the case of mold damage, an insurance company will try to determine fault and whose policy is responsible for covering damages. But that process isn't always easy, and it isn't always black and white. For condominium associations in particular, this can cause issues because even if mold was the fault of one owner, the damages may affect other units in the building. So whose insurance should pay for the damages? In the case of mold caused by a flood due to excessive rain or an overflow of a major body of water, no particular party may be at fault, but owners and the association still experience a loss due to damages.
Take the Right Precautions
The best thing you can do with any mold situation is to take the proper steps beforehand to either a) prevent these issues in the first place or b) make it easier to deal with when they happen. Here are a few tips:
Work with a broker who can negotiate broad coverage – The broader your coverage is to begin with the easier it will be to recover funds from a claim when mold damage occurs. This can prevent having to deal with a constant "blame game" between different policies or even between owners and failing to get a resolution for the problem you need fixed in a timely manner.
Consider the need for flood insurance – Is your community located in an area where it may be worthwhile to consider a separate flood insurance policy apart from just a rider on your existing policy? If there is a history of flooding in your area or a risk of bodies of water overflowing and damaging property in your community, it may be worth looking into.
Keep owners informed – Owners in your community, especially those in buildings with more than one residence, need to be informed about your existing flood policy. If your flood rider states a 14-day policy for coverage, owners need to know that they can't wait around to report any potential issues. They need to know who to contact and what actions to take to ensure that the issue can be taken care of with the policy in place.
Develop a regular inspection schedule – Maple Leaf Mold offers regular inspection services to condominium and HOA's here in Toronto. Does your community have owners with only part-time residences? If owners in your community or building leave their residence for several weeks or months out of the year, the risk of undetected leakage/flooding issues skyrockets. Consider implementing an inspection schedule with us for part-time residences in order to prevent these types of issues from going undetected and causing much more damage than necessary.
A recent story about CityPlace and the struggles some of their tenants are seeing both from a health standpoint and from the difficulty of getting rid of a problem that could have been contained had a comprehensive inspection program been in place.
http://www.cbc.ca/news/canada/toronto/cityplace-mould-1.3827475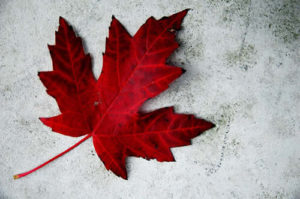 Maple Leaf Mold Inc. is a certified  mold / asbestos removal and biological disinfection / air analysis company located in Toronto that uses certified IICRC technicians for all testing and remediation projects.
We are a professionally licensed firm experienced in testing, verifying  and removing Mold / Asbestos / Lead and other environmental contaminants as well as providing disinfection services to control and kill biological contaminants.
Call 416-254-7256 to talk with us about your issue anytime.