Mold has closed a school in Ontario
Mold has closed a School in Ontario
As we had previously discussed,  https://mapleleafmold.ca/mold-in-our-schools/ , mold continues to be a problem in our schools. Today, the Province of Ontario has announced that a school, (St. Mary's school in Collingwood), has been affected and that the presence of mold has closed a school in Ontario.
Start date of Classes have been Delayed
The start of the new school year has been delayed for students in Collingwood after mold issues were discovered in several classrooms, forcing the doors to remain closed and pushing officials to find temporary alternatives.
The Simcoe Muskoka Catholic District School Board (SMCDSB) says testing revealed mold in 15 classrooms at St. Mary's School.
In an open letter to staff and parents last week, the board noted that while remediation and restoration work was progressing well, no one would be allowed inside the school until at least the end of September.
"We do not want any staff or students entering the school until all remediation work is complete and until we have favourable post-construction air quality tests in hand," the board wrote.
"We are taking every possible measure to ensure that the mould issues throughout the entire school are addressed and that preventative measures are put in place so that issues do not reoccur," the letter continued.
According to SMCDSB, an environmental engineering firm first visited the school in January to investigate four classrooms and collected samples, which were returned with acceptable levels.
Following additional concerns flagged by staff later in the school year, the board says the environmental firm was brought back in July to inspect every classroom, once the building was empty.
"Moisture reading resulting from the July inspection indicated potential conditions for mold growth," the board noted, adding the work had been ongoing in August.
"We want to make sure that once students and staff move back into the school building, all issues are thoroughly and permanently addressed and that there are no traces of mold," the Aug. 30 letter from Frances Bagley, SMCDSB director of education, stated.
"I want to apologize to our students, staff and families for the inconvenience that this situation has caused. I also want to thank our dedicated staff for working so diligently to make sure our students are well looked after during this time of transition. Please know that we are committed to ongoing, transparent and open communication," the letter concluded.
In the interim, the board's contingency plan involves temporarily relocating students to Our Lady of the Bay Catholic High School and New Life Church to avoid shifting to virtual learning.
The start of the school year is delayed for St. Mary's students until Mon., Sept. 11.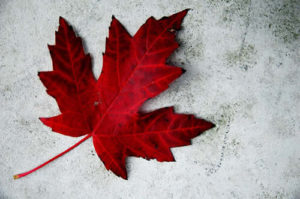 Maple Leaf Mold Inc. is a certified  mold / asbestos / lead abatement and testing company located in Toronto that uses IICRC technicians for all testing and remediation projects.
We are a professionally licensed firm experienced in testing, verifying  and removing Mold / Asbestos / Lead and other environmental contaminants as well as providing disinfection services to control and kill biological contaminants.
Call 416-254-7256 to talk with us about your issue anytime.