Concerned about the quality of your mold / flood / fire remediation?
Are you concerned about the quality of your mold / flood / fire remediation?
You're about to be hit twice…a flood or fire has decimated your home and / or business. It's your worst nightmare because it can destroy your memories, your valuables and your data. You will need to rebuild and fast…mold takes only 24 – 48 hours to grow and once it does it's very hard to get rid of.
This is where we can help.
We hold insurance companies accountable by testing, verifying and providing solid evidence of a failed mold / fire / flood / asbestos remediation…quickly.
We are leaders in the industry, certified in Indoor Air Quality testing and certification.
Watch out for sub-standard work when using an insurance recommended mold removal company
We provide carbon by-product and materials testing, (verifying soot and combustion products have been removed properly during remediation), mold testing, (insuring the restoration company has gotten every inch of mold and wet material), and asbestos air sampling, (after walls and ceilings have been opened up to get to stubborn fires).
So at any time should you feel your insurance company has performed potentially sub-standard work, missed areas  or completed work incorrectly call us. We can tell you if water from the fire suppression has been dried thoroughly, or that all the material that was supposed to be removed was removed to prevent mold. We can tell you if you have a healthy home, free of carbon by-products from a fire, free of mold contaminants after a flood or free of asbestos after fire fighters have opened walls and ceilings.
Why are we uniquely able to provide you with this option?
Because we are certified indoor air quality consultants but just as importantly, we do not accept work from insurance companies.
Any company that works for an insurance company cannot give you an unbiased opinion…period.
This is your home or business…hold insurance companies accountable and verify their work. Then hire us, we'll address the issue the right way, guaranteed.
Here are a few interesting links, the first deals with insurance company tactics and the second from the Globe and Mail that details the struggles many Canadians face when trying to get an insurance company to do the work correctly.
https://www.justice.org/sites/default/files/file-uploads/InsuranceTactics.pdf
https://www.theglobeandmail.com/report-on-business/rob-magazine/thankfully-no-one-was-killed-but-was-the-fire-an-accident-was-it-arson-most-important-of-all-who-pays/article31529374/
Here's an interesting link about your rights to recover costs from shoddy restoration / repair work, https://canliiconnects.org/en/commentaries/27009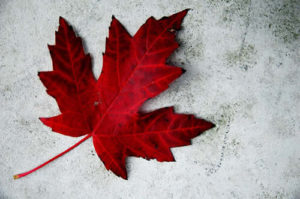 Maple Leaf Mold Inc. is a certified  mold / asbestos removal and biological disinfection / air analysis company located in Toronto that uses certified IICRC technicians for all testing and remediation projects.
We are a professionally licensed firm experienced in testing, verifying  and removing Mold / Asbestos / Lead and other environmental contaminants as well as providing disinfection services to control and kill biological contaminants.
Call 416-254-7256 to talk with us about your issue anytime.