Routine Misdiagnosis
The vast majority of people suffering from chronic respiratory infections are not aware that their problem is related to mold exposure. And unfortunately, their physicians are also unaware, making appropriate treatment impossible.

All molds have the potential to cause ill health, depending on their type, whether or not they produce toxins, how long you are exposed, and your overall health and resistance to infection.

In addition to minor or major respiratory problems, molds can also cause a multitude of other problems, including skin rashes, gastrointestinal problems, genitourinary problems, immunosuppression, and hemorrhage.

The most common places for indoor mold to take hold are bathrooms and kitchens, behind or under appliances, around windows, in basements, or in any other damp area.

In addition to consulting a professional mold remediator, (such as Maple Leaf Mold), a high-quality air purifier may help reduce your exposure to mold toxins.
Mold pollution is a key element of indoor air pollution that few people understand. Mold has been making the headlines more frequently over the last several years, largely as a result of Hurricane Katrina. And this year has brought wet weather to Canada and enormous record-breaking floods in the U.S. not seen in more than a century, including the massive overflow of the Mississippi River, certain to activate serious mold infestations in certain areas of the country.
If you live in one of those water-stricken areas, you could already be "sleeping with the enemy."
Along with obvious places such as shower stalls and damp basements, there can be many hidden sources of mold in your home. Particularly, if you've had plumbing problems or leaks in your roof, mold may grow and release spores from places such as behind drywall, under carpet or carpet padding, or in wood.
But mold can find its way into some rather surprising places. One study found that even Christmas trees can breed mold, quietly releasing millions of spores into the room and causing winter allergies and asthma attacks. The study found that indoor air quality dropped six-fold over the 14 days a Christmas tree typically decorates a room. Millions of mold spores may even be hiding in your pillows.
And, maybe not surprisingly, if you live in a wet climate you may be even MORE at risk.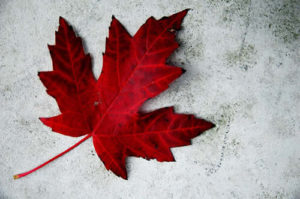 Maple Leaf Mold Inc. is a certified  mold / asbestos removal and biological disinfection / air analysis company located in Toronto that uses certified IICRC technicians for all testing and remediation projects.
We are a professionally licensed firm experienced in testing, verifying  and removing Mold / Asbestos / Lead and other environmental contaminants as well as providing disinfection services to control and kill biological contaminants.
Call 416-254-7256 to talk with us about your issue anytime.