The crucial role of containment during mold removal
The crucial role of containment during mold removal
When you engage a mold removal company to come in and remove the mold from your home you are assuming that the company you've hired will insure that the rest of your home does not become cross-contaminated during the removal. You expect that they will treat your home like it was they own.
Unfortunately, that is not always the case.
Too many companies today do not address containment with the proper respect it deserves. Too many companies think they can get around taking the proper time and effort needed to insure mold doesn't end up everywhere in your home.
Many of the traditional protocols and methods currently associated with, what may be termed as "traditional mold remediation methods", are taken directly from the asbestos abatement industry, (we should know, we do both!). Once a problem area is identified, one of the first steps is to set up containment around the affected area. This is entirely appropriate and necessary for asbestos work as the harmful by products of the abatement do not become airborne until after the containment is set up and the remediation has begun.
EPA / Health Canada Containment Recommendations
The EPA recommends full containment is recommended for the cleanup of mold contaminated surface areas greater than 10 square feet or in any situation in which occupants have reported health symptoms and it appears likely that the occupant space would be further contaminated without full containment.
Double layers of polyethylene should be used to create a barrier between the moldy area and other parts of the building. ​Install appropriate and full complete containment around the work areas, typically using 6-mil fire rated polyethylene sheeting to separate the mold abatement work area from other uncontaminated or occupied areas of the building, with access to a window or door included in the containment for exhausting air scrubbers.

A decontamination chamber or airlock should be constructed for entry into and exit from the remediation area. An air-lock type vestibule is recommended for workers to remove contaminated protective gear and double bagged debris for proper disposal.

The entryways to the airlock from the outside and from the airlock to the main containment area should consist of a slit entry with covering flaps on the outside surface of each slit entry.

The chamber should be large enough to hold a waste container and allow a person to put on and remove personal protective equipment.

All contaminated personal protective equipment, except respirators, should be placed in a sealed bag while in this chamber.

Containment's should be placed under negative pressure relative to the rest of the building using air filtration devices such as an air scrubber equipped with high-efficiency particulate air (HEPA) filters. The air should be discharged outside the containment to the outdoor atmosphere. Clean HEPA Air scrubbers should be used during all remediation work and for 48-72 hours after the work is complete.

Air handling systems must be isolated from the work area.  This is the duct and furnace system.  Protect all supply and return duct-work from the remediation and follow-up construction debris.

Protect uncontaminated spaces during removal of debris.

Remove mold-contaminated gypsum wallboard in large pieces to minimise aerosolizing mold spores.

All debris to be sealed in doubled 6-mil polyethylene bags or wrapped in sealed polyethylene sheeting, while in the containment. Bag before removal from contaminated areas and removed the most efficient way possible. No material should be recycled.
Mold Containment
Mold is a different beast. It is a living organism. As such, it is actively seeking to expand its environment beyond its present location. As remediators, we may conscientiously set up containment around a visible mold bloom the moment we step onto the jobsite. But long before our arrival our musty friend has been hard at work (often times with the help of we humans) sending its spores throughout  the building environment, potentially starting new colonies in unseen locations and most assuredly compromising the quality of the building's breathable air supply. Therefore our true containment in an effective mold remediation is the entire building envelope, not just the immediate area or room where we have visible growth.
Treatment and removal of this visible contamination is a great and completely necessary step. But it doesn't address the more important problem of compromised air quality due to airborne mold spores, dust, pollen and other contaminants.
In one situation, when we arrived at clients home here in the Toronto area, we completed an air analysis mold spore article count of the basement to verify the pre-treatment air quality levels in the affected area. As expected they were extremely poor. As a demonstration of the need to address the whole home environment we also took readings on the main and third floors which were outside the containment area. As expected, the readings were very high as well. Naturally the further away from the water event we were the lower the readings, but all much higher than acceptable levels.
Most mold companies would have been content in merely treating the area within containment, and no doubt would have passed any Industrial Hygienist written protocol or post remediation testing. But the real culprit, the air borne spores that had already spread throughout the building envelope, would have been left behind to create further havoc.
Any truly effective and worthwhile mold remediation effort simply has to address the air quality of the affected home. Pre and post remediation reports help to demonstrate the type of improvement in air quality that we can provide to you, our customer.
Thank you for taking the time to learn more about our holistic approach to advanced mold remediation.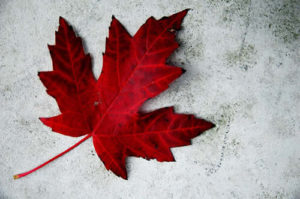 Maple Leaf Mold Inc. is a certified  mold / asbestos removal and biological disinfection / air analysis company located in Toronto that uses certified IICRC technicians for all testing and remediation projects.
We are a professionally licensed firm experienced in testing, verifying  and removing Mold / Asbestos / Lead and other environmental contaminants as well as providing disinfection services to control and kill biological contaminants.
Call 416-254-7256 to talk with us about your issue anytime.