Mold in Schools
Parents dropping off their children at an American school a number of weeks ago were greeted with a jarring sight: maintenance crews carrying out ceiling tiles stained with mold.
"It caused a little bit of a panic," recalls one parent, "Parents have little or no faith in the health or safety of the school buildings."
For good reason it turns out. The school was one of six schools in the area that had already been closed due to an extensive mold infestation, and its 500 students were being temporarily relocated to available classrooms in other schools. So to those parents watching those confiscated ceiling tiles being hauled out, it became abundantly clear that other schools were impacted by this problem and that theirs wasn't the only school contaminated with mold.
https://www.theglobeandmail.com/technology/science/sick-school-syndrome/article22501764/
http://www.peelregion.ca/health/topics/commdisease/mould/mould.htm
http://www.cbc.ca/news/canada/ottawa/mould-in-schools-a-concern-for-union-parents-1.1153736
Soon every school in the Township – affecting 6,000 students in all – was suddenly closed down as a "precautionary measure."  In early October, emergency inspections went into overdrive and furious parents demanded answers. The district scrambled to get a handle on a tense and volatile situation.
Six closed schools and a potentially serious health crisis – just one of those unforeseen emergencies that can and do materialize during a school year? Not really. The local education association had been sounding the alarm on mold in schools for a few years, carefully documenting the issue with photos, emails, and repeated maintenance requests for the district to pay greater attention and move beyond temporary band-aid solutions.
When the air quality in the schools became a full-blown crisis, the administration's approach was no longer tenable, forcing it to correct a long-standing problem in just five months.
https://casle.ca/mould-and-school-indoor-air-quality/
Educators weren't interested in a game of one-upsmanship with the district, but it was obvious that it had a credibility problem.
"We could have prevented this crisis had they listened to us years ago," says the parent. "Now they're taking it seriously."
No national standards exist to govern how public schools should monitor, detect, and address air-quality problems and states have none of their own. This often leads to Inaction or, at best, half-measures on the part of individual districts, forcing educators and their unions to fill the leadership and trust vacuums that inevitably open up.
The mold infestation at Holly Glenn Elementary has closed the school for at least three months. Inspections revealed mold on doors (pictured here), bookcases, tables, toys, lockers, ceilings and in bathrooms.
Risks to Students and Staff
The massive rains that Hurricanes Harvey and Irma bought to Texas and Louisiana left behind an array of public health threats in the United States stemming from bacteria, pollutants, and mold. Even as flooding recedes, the lingering excessive moisture in buildings and houses make infestations almost inevitable. The basic structural soundness of a school building doesn't negate the very real possibility that students and staff could soon be breathing in mold eight hours a day, five days a week.
But it doesn't take Category 4 or 5 hurricanes to generate the conditions that lead to mold infestations. Students across the country are learning in old and decaying buildings that are in dire need of repair. Portable classrooms, in particular, are notorious breeding grounds for mold and mildew and Ontario has had to legislate to insure these types of issues were addressed.
http://www.ontla.on.ca/web/bills/bills_detail.do?locale=en&BillID=1860&ParlSessionID=36:3&isCurrent=false
In addition to the absence of national and state standards for mold testing and remediation, the chronic underfunding of public education has exacerbated policymakers' and school officials' neglect of school upkeep and maintenance.
When technicians conducted tests at Holly Glenn Elementary, they found visible mold everywhere – on ceilings, floors, walls, lockers, desks, and toys. While most schools in Monroe District reopened after one week, Holly Glenn will stay closed at least through the end of the year because its HVAC system – probably not updated since the 1960s – has to be dismantled and replaced.
"It's going to take a while to fix this,"  "No parent is going to let their kids anywhere near that building until It's done."
Parents know that exposure to molds can cause symptoms such as nasal stuffiness, eye irritation, wheezing, or skin irritation. According to the Centers for Disease Control, otherwise healthy children can become sick if exposed to mold indoors. Studies have warned that children who are exposed to mold can develop asthma, which now affects 1 in 10 children.
"Schools are more densely occupied than office buildings, and children aren't little adults. They're uniquely vulnerable," explains Claire Barnett, director of the Healthy Schools Network.
School staffs are also at risk.
"When everyone is away for the summer and they feel fine, and then they come back to school and start feeling sick, you know something is wrong," says Anna Fusco, president of the Broward Teachers Union (BTU) in Broward County, Florida.
"This School Is a Health Hazard"
Broward County is not only one of the largest school districts in the country, it's also one of the most humid. Mold has been an unwelcome presence in the district's schools for years.
In 2010, a grand jury ordered the state of Florida to get a handle on a widespread mold problem that was plaguing its schools. But most of the panel's more sweeping recommendations were ignored in Broward County and subsequent legislation to address the issue always ran aground over concerns over the cost of the needed repairs and a barrage of lawsuits.
Union leaders raised the issue again in 2015, demanding the district take the necessary measures to address the toxic air quality in the schools. "This has been going on for too long," Fusco says. "We were getting emails, photos of spores and mushrooms growing on doors, student desks, lockers. Mold was everywhere."
"When everyone is away for the summer and they feel fine, and then they come back to school and start feeling sick, you know something is wrong,"  – Anna Fusco, president of the Broward Teachers Union
"We knew the union had to take action and push the issue so that the people who can make something happen will finally listen. We're talking about our students' health and everyone who works in the building," she adds.
In 2016, BTU conducted a survey of its members to determine what, if any, experiences they had with mold in their schools. The response was overwhelming and, in light of the inaction of the district, damning.
"There is mold present with the naked eye on doors on the second floor in classrooms and you can smell it in classrooms on the second floor just across from the library," one educator responded.  "The first floor library stinks of mold upon entering the room. There are also visible water stains on ceiling tiles in rooms on the first and second floors."
"Mold issues have been prevalent at this school for years and years," wrote another. "Many teachers and students have gotten sick as a result. If a person is sensitive to mold, this school is a health hazard."
Another respondent said the health affects on the students were unmistakable: "My students have suffered this year with what seems to be an unusually high amount of colds and daily allergy issues. One child has congestion and even bloody nostrils, but does not show these symptoms at home (as per parent)."
The results of the survey were made public and local news outlets reported on the rash of illness in many of the contaminated schools. Broward Teachers Union also announced it would bring in their own experts to conduct inspections. In September, Fusco and some colleagues showed up at one school to demand (successfully) that a teacher, sick from the mold-infested classroom she was assigned to, be moved.
The pressure and publicity appeared to work. Soon, the district announced it was going to deploy assessment teams at some of the infested schools. After years of intransience, the district is beginning to move in the right direction, says Fusco.
"We'll have to see where it goes, but they're sitting down with us and we're talking about solutions. That's the biggest step we've taken in years."
"Parents Trust Us"
Like the Broward Teachers Union, the Monroe Township Education Association and Monroe Township Association of Education Secretaries collected extensive information from its members about mold contamination in their schools. They are also paying for independent tests for mold to verify the results from the district's own contractors. The New Jersey Education Association also partners with the Work Environment Council (WEC) to advocate for healthy schools.
At an emergency Board of Education meeting on Oct. 9, parents in Monroe Township demanded answers about the mold infestation that had temporarily closed every school in the district.
The community's frayed trust in the administration was on full display at an emergency meeting of the board of education right after the schools were closed. Twelve hundred parents packed the auditorium at Williamstown High School to express their dismay at what they saw as a mishandling of the situation and lack of transparency on the part of district officials.
"It just got to the point where I think the district lost credibility with the parents," "So the local associations stepped in and told the administration, 'We can help with this and get it fixed.'"
The union leadership formed the Indoor Air Quality Communications Task Force to assemble and disseminate accurate information about the monitoring and cleanup of the mold contamination. The group includes teachers, school secretaries, support staff, parents, and a liaison from the administration. Not a decision-making body, the task force will make sure all stakeholders are getting the right information about the schools' air quality and in a timely manner.
"Parents in the district have developed a connection with us on this issue," "They trust us."
District officials have promised to be more proactive and do what is necessary to clean up the schools, Holly Glenn Elementary in particular. While educators are supporting these efforts, they will continue to monitor the situation for any lingering signs that corners could again be cut as public attention around the mold contamination begins to fade.
"This isn't about creating controversy,"  "Our goal is and always been to get our schools clean and safe and back open for our students."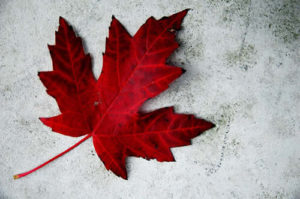 Maple Leaf Mold Inc. is a certified  mold / asbestos removal and biological disinfection / air analysis company located in Toronto that uses certified IICRC technicians for all testing and remediation projects.
We are a professionally licensed firm experienced in testing, verifying  and removing Mold / Asbestos / Lead and other environmental contaminants as well as providing disinfection services to control and kill biological contaminants.
Call 416-254-7256 to talk with us about your issue anytime.