Maple Leaf Mold has been designated as an essential service
Our designation as an essential service has been confirmed
Our designation as an essential business has been confirmed. Maple Leaf Services Inc, and its sister company, Maple Leaf Mold has been designated as an essential service by the Province of Ontario during this emergency province wide shutdown, (see Item 13);
https://s3.amazonaws.com/files.news.ontario.ca/opo/en/2020/03/list-of-essential-workplaces-2.html
Province wide non-essential services shutdown as of midnight tonight
As you've probably heard the province is shutting down all non-essential businesses beginning tonight, (Tuesday, March 24, 2020),  at midnight.
https://www.thestar.com/politics/provincial/2020/03/23/ndp-leader-andrea-horwath-urges-premier-doug-ford-to-give-covid-19-impacted-households-2k-relief-cheques.html
https://london.ctvnews.ca/list-of-essential-businesses-and-services-released-ahead-of-midnight-closures-1.4865535
However, because Maple Leaf Mold has been designated as an essential service we remain in operation to service and can help you in this time of uncertainty and stress. No other mold / asbestos / viral decontaminated / disinfection company can operated in the Province of Ontario as of midnight tonight.

Coronavirus Disinfection Services for your home and business
We continue to offer our overall package of services such as viral disinfection services, (in fact, we're ranked Best of 2020 by Homestars), mold and asbestos removal. Our disinfection services are proven to kill the Coronavirus, (Covid-19), using purely Health Canada and EPA listed botanical products, (check the details here):
https://mapleleafmold.ca/corona-virus-disinfection/
For any disinfection, mold removal or asbestos abatement requirements we are here to help.
https://mapleleafmold.ca/coronavirus-disinfection-programs/
So let us know if you or anyone you know has questions about Coronavirus disinfection services for your home or business or, should you have any type of mold or asbestos issue we can certainly address that as well.
We are trained professionals, certified and experienced in removing contamination and applying disinfection correctly and effectively. We are proud to be registered with the Infection Prevention and Control Canada organization and the IICRC.
We've got all the tools necessary to make things happen safely and effectively.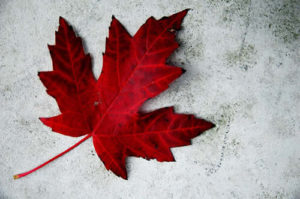 Maple Leaf Mold Inc. is a certified  mold / asbestos removal and biological disinfection / air analysis company located in Toronto that uses certified IICRC technicians for all testing and remediation projects.
We are a professionally licensed firm experienced in testing, verifying  and removing Mold / Asbestos / Lead and other environmental contaminants as well as providing disinfection services to control and kill biological contaminants.
Call 416-254-7256 to talk with us about your issue anytime.