Ever wonder what's behind those nice one day bathtub refits?
Ever wonder what's behind those nice one day bathtub refits?
As both a certified mold inspector and a certified home inspector I am always amazed at the level of quality and range of finishes I see when looking a retrofitted bathroom, particularly those one or two day bathtub retrofit services, (you know, the ones with the plastic inserts that are glued down over top of an existing tub / shower enclosure). Many companies are out there offering these types of products and they've become quite popular. But do you ever wonder what's behind those nice one day bathtub refits? Especially the ones that may have not been installed all that well?
Looks great but what's behind the curtain so to speak?
As a home / mold inspector the first thing I do when inspecting a washroom is look into why this nice shiny veneer is in place. About 3 out of 4 times it's in place because there's something to hide.
Could be a mold or moisture problem being covered up or a shower window that's failing and needs to be replaced, or a previous fire that occurred and is being masked or a substantial structural issue or many other things that the seller doesn't want you to see.
It is very important that these types of bath tub replacement systems be inspected thoroughly. Tub liners suffer a bad reputation for allowing water to leak between the old tub / wall surfaces and the new liner. Any small crack or hole which develops in the caulking along the seam between the liner and the vertical wall surround can allow water to penetrate and build up between the liner and the old tub or wall. Water can also leak around the drain or overflow joints. If water does leak and get trapped between the liner and the tub, the water is almost impossible to remove. The result can be a "squishy" feeling each time someone steps in and out of the tub. Not only can the misplaced water create a "squishy" feeling, worse yet, the standing water can become stagnant, creating obnoxious odor problems. Stagnant moisture can lead to unhealthy mold and mildew build up.
Here's a wonderful example of what could lie just beneath that nice new bath tub / shower liner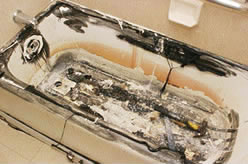 https://www.houzz.com/discussions/207183/bath-fitters
Ever used a shower/tub retrofit like Bath Fitter? from HomeImprovement
Mold is a common issue that hides behind these new surfaces
I usually see a well hidden mold problem when looking further into these types of systems. If there's a problem I can usually find it through the use of a non-intrusive moisture meter, (this will be able to tell me if there's moisture behind the walls), as will an infrared camera which we use from time to time based upon the situation. Sometimes a problem can be identified through an air analysis procedure and by sampling the level of mold spores in the washroom when compared to the outside mold spore count.
There are even subtle visual clues that I look for such as flooring that exhibits bowing or crowning or swelling. Around the front edges of a tub you may see water staining / visible mold or sometimes I will see discolorations in the wall panels in certain areas, (the plastic used usually has a translucent quality to it allowing be to see subtle shade variations beneath the surface).
People have many reasons to add these types of systems to a home but, unfortunately, it's mostly because they don't want to pay to have it done properly. When this is the case the buyer will inherit the problem.
Of interest to you should be this link to a past post that deals with this issue and what are your rights. Of course, see a law professional to help you understand what your options are should this be the case.
https://mapleleafmold.ca/should-i-or-shou…mold-in-my-house/
And another older post helps point out some of the things you should be doing when you encounter mold or mildew in your washroom.
https://mapleleafmold.ca/ask-expert-keep-…-mildew-washroom/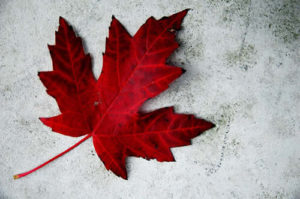 Maple Leaf Mold Inc. is a certified  mold / asbestos removal and biological disinfection / air analysis company located in Toronto that uses certified IICRC technicians for all testing and remediation projects.
We are a professionally licensed firm experienced in testing, verifying  and removing Mold / Asbestos / Lead and other environmental contaminants as well as providing disinfection services to control and kill biological contaminants.
Call 416-254-7256 to talk with us about your issue anytime.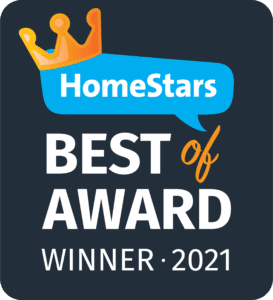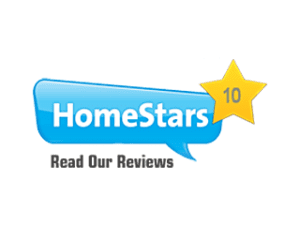 Certified Residential / Commercial Inspection Service