Did you make the mistake of not having a home inspected for mold?
Did you make the mistake of not having a home inspected for mold?
In today's fast paced real estate market people sometimes make the mistake of not having a home inspected for mold.  Did you make the mistake of not having a home inspected for mold? Deals happen so fast and people sometimes cut corners to get to the front of the line. And guess what usually gets cut first? Yup, the mold / home inspection.
I get it…you have to be on your toes these days to get that home that you think looks fantastic but it may be hiding a dark side.
This can be costly, both in the terms of money and on your health
Make no mistake, mold can ruin you and your family's life and it's tough to kill, (https://mapleleafmold.ca/is-anyone-surpri…is-tough-to-kill/). Its effects on health are well proven, tenacious and lasting. So, let's say you got to the front of the line, cut those corners and now you need to understand what you have on your hands. Here's a clip outlining some of the issues that can occur from mold exposure…https://www.cbc.ca/news/health/the-facts-on-mould-1.1169724
The importance of a pre or post-purchase mold inspection
Get an Air Quality Test done
A professional mold air quality test will help you confirm the presence of mold by capturing mold spores and to pinpoint the type and amount of mold spores present. This not only helps design the correct type of mold remediation but it also helps you feel confident and safe in your home. We'd previously outlined what you can look for when having an Air Quality Test done in your home. https://mapleleafmold.ca/are-you-worried-…omes-air-quality/
Get a professional mold inspection
A professional mold inspection will ensure that you understand what you have bought; in other words, that the hidden mold problems that may be present are found. This type of inspection will let you know that could cause significant expenses in the future. In the long run, mold can and will eat away at construction materials and cause structural damage to a building
So I've got mold…now what?
The truth is that you may well be stuck with having to fix the problem yourself. Buying a home isn't like buying a car. If something goes wrong in the first 12 months you don't get to take it back. There is a risk inherent to purchasing a house and the law has never really changed that.
A decade ago a lower court to the south of us in the United States was changed to require home sellers to disclose to their buyers, on the statutory transfer disclosure form, the existence of toxic mold. However, like any other seller disclosure, the requirement is only to disclose the existence of toxic mold if the seller has actual knowledge of its existence. When you're selling a home, ignorance really is bliss.
As mentioned above, whether or not the seller can be required to help you depends upon what the seller knew at the time she sold you the home. If you can show she had knowledge of the existence of the mold then you have a great argument. In fact, if you can even show she should have known there was mold, a court might find that the homeowner should have investigated further. That might be enough.
Here's an interesting clip of people who purchased new homes who found mold…https://www.youtube.com/watch?v=3RkbY_60elY
How do I spot a home with potential mold issues?
Mold can be located throughout a home, and, unless you are a certified mold inspector, it can be very tricky to find. We use very specific types of equipment to find mold in places you wouldn't think to look. However, there are certain things you can look for that will give you an idea that the home you have, or are thinking about buying, has mold.
When you first enter the home you are looking for signs of mold or water damage. Check under sinks, behind toilets, in basements, attics and crawl spaces. Look for standing water, water stains on walls or ceilings, visible mold or a musty odor.
Also ask the seller. Ask if there has ever been a mold problem in the home, ask about things that are likely to lead to a mold problem, like if the home has ever flooded or if any pipes have ever burst.
If you have any questions or would like a Pre-Purchase Mold Inspection / Air Quality Test just give us a call…we can always help you.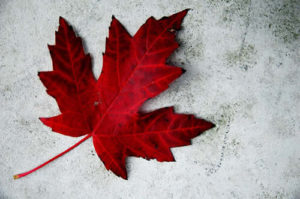 Maple Leaf Mold Inc. is a certified  mold / asbestos removal and biological disinfection / air analysis company located in Toronto that uses certified IICRC technicians for all testing and remediation projects.
We are a professionally licensed firm experienced in testing, verifying  and removing Mold / Asbestos / Lead and other environmental contaminants as well as providing disinfection services to control and kill biological contaminants.
Call 416-254-7256 to talk with us about your issue anytime.