Remove mold to help prevent contracting Coronavirus Covid-19 infection
Remove mold to help prevent contracting Coronavirus Covid-19 infection
It is clear that there are significant health risks when people are exposed to mold in a home, at school or at work. Now, it is becoming even more important that when you find mold you remove it, right away. It is now clear…remove mold to help prevent contracting Coronavirus Covid-19 infection by strengthening your immune system response.
Is there a direct link? (See https://mapleleafmold.ca/connection-between-the-coronavirus-and-mold/).
Infectious diseases from molds can occur in people with weakened immune systems, such as those whose immune systems are compromised or who are undergoing a drug treatment that is compromising their system. Some types of mold are known to cause infections in immune-compromised people. There is a growing consensus that mold may be a factor in the contraction of viruses such as Rhinovirus, (common cold), Coronaviruses and Adenoviruses.
Logically, removing mold helps prevent some of the risk of contracting Coronavirus Covid-19 infection.
Recently an interesting case was discussed at the University of Maryland
Adenovirus Transmission
During a recent forum held at the University of Maryland a number of cases of Adenovirus, a pathogen similar to Coronavirus, questions were posed by a number of concerned students about the connection between a mold contamination the school was facing and the Adenovirus outbreak.
"Mold does not cause adenovirus or coronavirus but can set the stage for health problems. The Director of the university Health Center, in emails to administrators, acknowledged that, "mold can cause respiratory irritation the may increase susceptibility of any viral infection", (May 16, 2019).
Viruses, like the Coronavirus and the Adenovirus, are the most common causes of acute pharyngitis, (Pharyngitis is inflammation of the mucous membranes that line the back of the throat, or pharynx. This inflammation can cause discomfort, dryness, and difficulty swallowing).
Respiratory viruses (e.g., influenza virus, parainfluenza virus, rhinovirus, coronavirus, adenovirus, human metapneumovirus, respiratory syncytial virus), enteroviruses (e.g., coxsackievirus, echovirus), herpes simplex virus (HSV), and Epstein-Barr virus (EBV) are also frequent causes of pharyngitis.
We recommend that when you find mold please give us a call. It may be small enough for you to deal with on your own or it may be hard to find, (https://mapleleafmold.ca/is-hidden-mold-a…-making-you-sick/).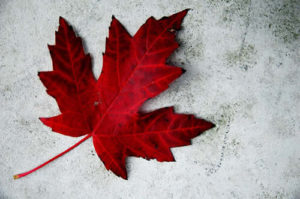 Maple Leaf Mold Inc. is a certified  mold / asbestos removal and biological disinfection / air analysis company located in Toronto that uses certified IICRC technicians for all testing and remediation projects.
We are a professionally licensed firm experienced in testing, verifying  and removing Mold / Asbestos / Lead and other environmental contaminants as well as providing disinfection services to control and kill biological contaminants.
Call 416-254-7256 to talk with us about your issue anytime.