Can I save my hardwood flooring after water damage?
This is one of the most common questions we receive at Maple Leaf Mold. Many people ask us, "How can I save my hardwood flooring after water damage?", and, "If I decide to leave it to let it dry on its own is there a health hazard?
Today, the amount of homes with hardwood floors is steadily increasing. The most prominent being that hardwood floors not only tend to sell homes faster, but they also increase the price. The only downfall is that in the event of a flood or water overflow, hardwood floors cannot be easily taken out and dried like carpet can. This brings us to our question – Can you dry hardwood floors in place, or does everything need to be ripped out and replaced? Or, can I leave it alone to dry on it's own?
First, you need to recognize the many different factors that play into properly achieving a dry hardwood floor. Water damage can increase drastically if not taken care of properly, professionally, and in a timely manner. Here are some of the main considerations you should make when considering calling a water damage restoration company to dry hardwood floor.
Response Time
Water damage can be greatly decreased depending on the response time to the problem. According to the Health Canada, mold can grow in as little as 24 – 48 hours on almost all organic household material if they have a moisture level of 16% or higher. Time is of the essence when it comes to hardwood floor water damage – the moisture, temperature, and dust layer beneath a wet wood floor can provide an ideal environment for mold and many other problems.
Type Of Wood 
Before you can determine how to properly dry hardwood floor, you need to determine what type of wood flooring you have. The main types of hardwood floors are:
Strip Wood Flooring
Plank Wood Flooring
Engineered Wood Flooring
Laminate Wood Flooring: Laminate wood flooring has become very common among California homes. Please note that laminate floors are NOT considered wood or hardwood flooring. This type of flooring is most often replaced in the event of a flood and is hard to salvage because they have a low tolerance for moisture.
Amount Of Moisture
Moisture affects all floor types differently. "Normal" moisture content for wood floor can fluctuate between 6% and 12%. A flooded hardwood floor can have up to 40% moisture content and can retain well above the normal amount of moisture for weeks if left to dry on it's own. Nails may begin to lift, glue may release causing separation between floor pieces, and tongue and groove floors often cup or buckle when moisture has been absorbed.
Degree of Water Damage Already Present
After even minor water damage or urine damage, it is likely that wood floors will have to be replaced. Wood is specifically susceptible to mold growth, so it is important that you ensure that the floor and the sub-floor are completely dry. If floors have cupped, popped, or cracked, it may be an indication that the sub-floor has experienced water damage as well. If this has occurred, it will also need to be replaced before installing new dry hardwood floor.
Remember, dried or dormant mold spores pose a health issue just like actively growing mold spores. Dried or dormant spores have been implicated in more allergy related issues vs wet or growing spores which have been implicated in more specific illness related issues. Dormant spores contain the same allergens and toxins that the living molds produce. The so-called dead mold would break up into fine particulates and shed these into the indoor environment and, most likely, they would be inhaled by the occupant. These minute particles are about 1000 times greater in concentration than are the spores detected during testing for airborne spores.  Testers never attempt to detect the fine particulates. They wind up in a variety of places and bind to fabrics, end up in refrigerator coil dust and contaminate heating and air conditioning ducts. They also contain the allergens and toxins.
Just like carpeting, if you allow a wood floor to remain wet after a flood, mold will inevitably begin to grow because the spores already exist in the environment. All they need is a source of moisture.
Usually during the first 24 hours if you decide to try and dry hardwood flooring in place we can have sophisticated drying equipment placed in your home that forces airflow beneath the surface of the floor, allowing moisture to be released. Keep in mind that this can be a slow process and take up to seven days. We can thoroughly inspect damage to determine the right plan of action for your home. We will work with you and your insurance company to decide the best option – drying or replacing the floor. We have saved hundreds of hardwood floors by using advanced drying equipment and over 10 years experience. So when you ask yourself can I save my hardwood flooring after water damage just give us a call, we're here to help.
Here are a few helpful points should you anticipate flooding in your area; https://mapleleafmold.ca/flooding-and-mold/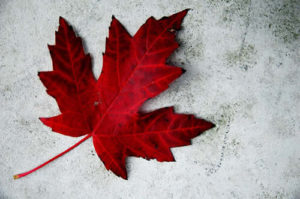 Maple Leaf Mold Inc. is a certified  mold / asbestos removal and biological disinfection / air analysis company located in Toronto that uses certified IICRC technicians for all testing and remediation projects.
We are a professionally licensed firm experienced in testing, verifying  and removing Mold / Asbestos / Lead and other environmental contaminants as well as providing disinfection services to control and kill biological contaminants.
Call 416-254-7256 to talk with us about your issue anytime.