Asthma and it's impact on your health
Asthma Facts and Figures
We feel it's important to provide you with ongoing knowledge and support when it comes to outcomes associated with exposure to mold. One of the most significant health-related issues that can come about from exposure to mold is asthma.
Asthma causes swelling of the airways. This results in narrowing of the airways that carry air from the nose and mouth to the lungs. Mold allergens or other irritants enter the lungs and trigger asthma symptoms. Symptoms include trouble breathing, wheezing, coughing and tightness in the chest. In severe cases, asthma can be deadly.
There is no cure for asthma, but asthma can be managed with proper prevention and treatment.
More Canadians than ever before have asthma. It is one of this country's most common and costly diseases.
How Common Is Asthma?
According to Asthma Canada up to 3 million people in Canada have asthma
This is 7.6 percent of adults and 8.4 percent of children. Asthma has been increasing since the early 1980s in all age, sex and racial groups.
Asthma is the leading chronic disease in children. It is also the top reason for missed school days.
Asthma is more common in adult women than adult men.
Asthma is more common in children than adults and more common in boys than girls.
Currently, there are 600,000 people with asthma under the age of 18.
More than 11.5 million people with asthma, including nearly 3 million children, report having had one or more asthma attacks in 2015.
In 2015, 1 in 12 children had asthma.
In 2013, about 13.8 million missed school days were reported due to asthma in the U.S
Here's an interesting post from the BBC News that links asthma directly to exposure to mold.
http://news.bbc.co.uk/2/hi/health/2209415.stm
And a story about how to make your home kidsafe from a perspective of avoiding contracting asthma and the second link is a position statement from the Canadian Paediatric Society regarding the diagnosis of asthma in pre-school children.
http://kidshealth.org/en/kids/house-asthma.html
https://www.cps.ca/en/documents/position/asthma-in-preschoolers
How Many People Get Sick from Asthma?
Asthma accounts for 1.42 million physician office visits, 43,900 discharges from hospital inpatient care, and 180,000 emergency department visits each year.
The average length of asthma hospital stays is 3.6 days.
Asthma is the third-ranking cause of hospitalisation.
How Many People Die from Asthma?
Each day, one Canadian dies from asthma, and in 2015, 362 people died from asthma. Many of these deaths are avoidable with proper treatment and care.
Adults are four times more likely to die from asthma than children.
Women are more likely to die from asthma than men and boys are more likely than girls.
What Are the Costs of Asthma?
The annual economic cost of asthma is more than $5.6 billion – including medical costs and lost of work and school days.
Among children ages 5 to 17, asthma is one of the top causes of missed school days. In 2013, it accounted for more than 1.38 million missed school days.
Do Men or Women Have Higher Rates of Asthma?
9.7% of women aged 18 years or older have asthma compared to 5.4% of men.
Women are more likely to die from asthma than men.
What Age Group Has a Higher Rate of Asthma?
18.4 million adults aged 18 years and over currently have asthma.
An average of 1 out of every 12 school-aged children have asthma.
3.4% of children with asthma are more likely to use a hospital emergency room.
Boys are more likely to have asthma than girls. But women are more likely to have asthma than men.
Adults are nearly four times more likely than children to die from asthma.
The asthma death rate is higher among people 18 or older.
Stories from people who have contracted asthma from mold
http://toxicmoldstories.blogspot.ca/
And finally, a great resource for us here in Canada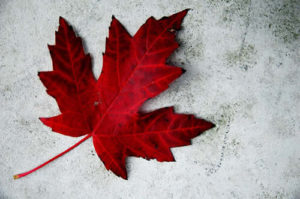 Maple Leaf Mold Inc. is a certified  mold / asbestos removal and biological disinfection / air analysis company located in Toronto that uses certified IICRC technicians for all testing and remediation projects.
We are a professionally licensed firm experienced in testing, verifying  and removing Mold / Asbestos / Lead and other environmental contaminants as well as providing disinfection services to control and kill biological contaminants.
Call 416-254-7256 to talk with us about your issue anytime.