New Asbestos and Lead Removal Rebate
New Asbestos and Lead Removal Rebate
Maple Leaf Environmental Services Inc. is pleased to announce a new asbestos and  lead removal rebate program that provides both qualified homeowners / businesses up to a 10%, (up to $10,000),  rebate for any asbestos and / or lead removal from their homes and businesses. This rebate program fills a gap not currently provided by the Provincial government of Ontario and helps address concerns people have about their daily exposure to asbestos and lead in their lives.
Materials such as floor tiles, paint, drywall compounds, copper plumbing line and contaminated vermiculite all possibly contain hazardous levels of asbestos or lead, (https://mapleleafmold.ca/why-go-through-t…d-from-your-home/).
Our new, coordinated program will help Ontarians reduce the risk of exposure to asbestos and lead on a daily basis within their homes and businesses. This is great news for residents across the province who are concerned about their families health and addresses the lack of financial incentives.
This rebate is offered to qualified homeowners and businesses across Ontario. Before you engage any company to start any hazardous material work you must complete a Home Environmental Assessment with a Registered Environmental Advisor
How the program works;
Step 1 – Call and schedule an initial Home Environmental Assessment a licensed Registered Environmental Advisor at (416) 254 7256 Monday to Friday 9am to 5om. This assessment will look for possible areas of asbestos and lead contamination in your home or business. Only a Maple Leaf Environmental Services Inc. or it's licensed associate service provider is approved to complete these assessments. The Home Environmental Assessment is $ 500 however this cost qualifies as being part of your rebate should you decide proceed with the work.
Step 2 – Once the assessment has been completed recommendations will be provided in a custom report with recommended areas designated for removal due to contamination or for further physical testing.
Step 3 – Complete at least one eligible removal or abatement by Maple Leaf Environmental Services Inc.
Step 4 – Receive your rebate cheque, (physical testing costs excluded), within 30 days of the completion of the Work.
More Ontarians now qualify for our Rebate Program
Rebate funding is being offered across Ontario to eligible home and business owners. This program will allow for a streamlined process when applying for a rebate.
These homes / businesses do not qualify for the program:
Homes / businesses that have already started work on removals or abatements before they have conducted their pre-abatement Home Environmental Assessment through Maple Leaf Environmental Services Inc.
Homes / businesses that have already started work on removals or abatements with another company other than Maple Leaf Environmental Services Inc. or it's licensed associate service providers
We pleased to offer financing options to qualified individuals
We understand that even with our unique rebate program that the cost of an environmental removal may not be what you had planned for . Please ask us if you require financing…we have many financing options based upon your situation. Just call us up and we'd be glad to provide you with more details.
We are the only company offering this unique rebate…please call us to discuss qualification requirements and to schedule your testing and removal at (416) 254 7256.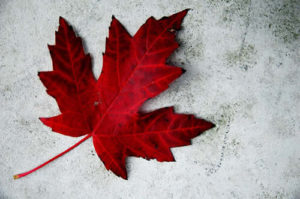 Maple Leaf Mold Inc. is a certified  mold / asbestos / lead abatement and testing company located in Toronto that uses IICRC technicians for all testing and remediation projects.
We are a professionally licensed firm experienced in testing, verifying  and removing Mold / Asbestos / Lead and other environmental contaminants as well as providing disinfection services to control and kill biological contaminants.
Call 416-254-7256 to talk with us about your issue anytime.